For years, radio stations across the UK have been telling listeners they're in charge of the music. They're choosing it. They're in control. But here's the thing: they weren't.
Now, for the first time ever in the UK, JACKfm 2 are really doing it.
Here in Oxfordshire, from today at 9am, listeners will be able to choose what plays on the radio station four times a day. It's genuine; there are no tricks, no smoke and mirrors. The playlist is totally empty until people take control and choose the music at the brand new shiny www.jackoxfordshire.co.uk (To be honest, we're a tiny bit sweaty about the whole thing).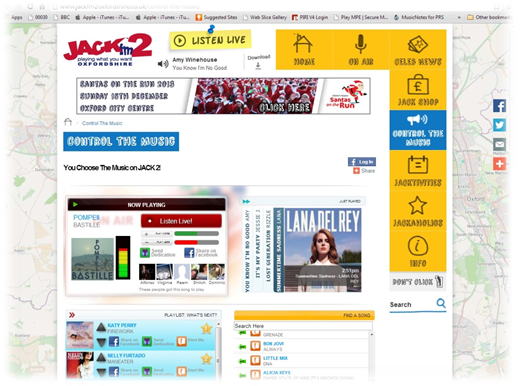 JACKfm 2 is the first station in the UK to use the innovative LDR.Takeover technology from America. Listeners click 'like' on songs they like to bump them up the playlist and can also bump songs they don't like down the list. There are also opportunities to dedicate songs to people and message them via social media to let them know.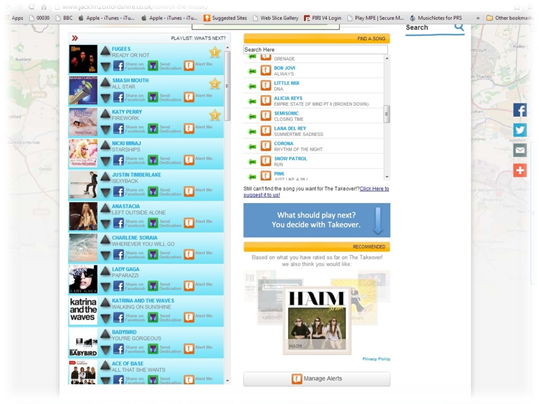 CEO of LDR Interactive (Listener Driven Radio) Daniel Anstandig commented: "We've consistently seen exceptional increases in ratings, revenue, and web traffic on stations that take an interactive approach to their programming using LDR's technology. JACKfm 2's expanded use of LDR technology sets a new precedent for the way that audiences and broadcasters can work together to transform a radio station into an interactive community. We're proud to work alongside Ian Walker, Joe Thomas, Sophie Law, and Hamish Law on this revolutionary launch."
New Content Director Joe Thomas commented: "The power of LDR.Takeover and the creative freedom of the JACK 2 brand are about to smash themselves together and bring you Control The Music! At JACK 2, we're truly playing what you want. Listeners will have the power to become the head of music and choose what's played next; no other station in the UK trusts their listeners this much… but we do (guys, just don't mess it up…) The integration of Control the Music at jackoxfordshire.co.uk is just the start of the JACK 2 Revolution, we've got a lot more up our sleeves coming very, very soon."
For more, contact Content Director Joe Thomas or Operations Director Sophie Law on 01865 315980.
JACK FM 2 is a joint venture between Oxis Media and SparkNet Communications from Vancouver, Canada.