No, we're not pregnant, it's just these trousers. The team at 106 JACK fm and JACK 2 are celebrating the arrival of a new boss!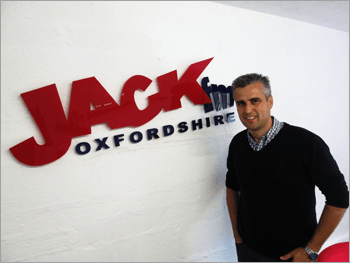 Tim Parker is joining the Oxfordshire radio stations with immediate effect as the new Programme Director. It's another great signing for the truly local stations, who are the most awarded local commercial radio stations across the whole of the UK.
A well-known face in the industry, Tim brings his 18 years of radio programming experience to JACK Oxfordshire, including 10 years as Programme Controller at 2-TEN FM and Heart in Reading.
It's part of a restructure in the station's management team which will see Joe Thomas move to a newly-created role as Creative Director.
Tim Parker says: "There's a lot of creativity and talent at JACK and it's a real privilege to get stuck in with them developing the brand further. I look forward to exciting times ahead not only for Oxfordshire but as we look to expand JACK into other markets."
We guess this means we might actually have to do some work now.
For more give Joe or Tim a buzz on 01865 315980.