Clean Air Day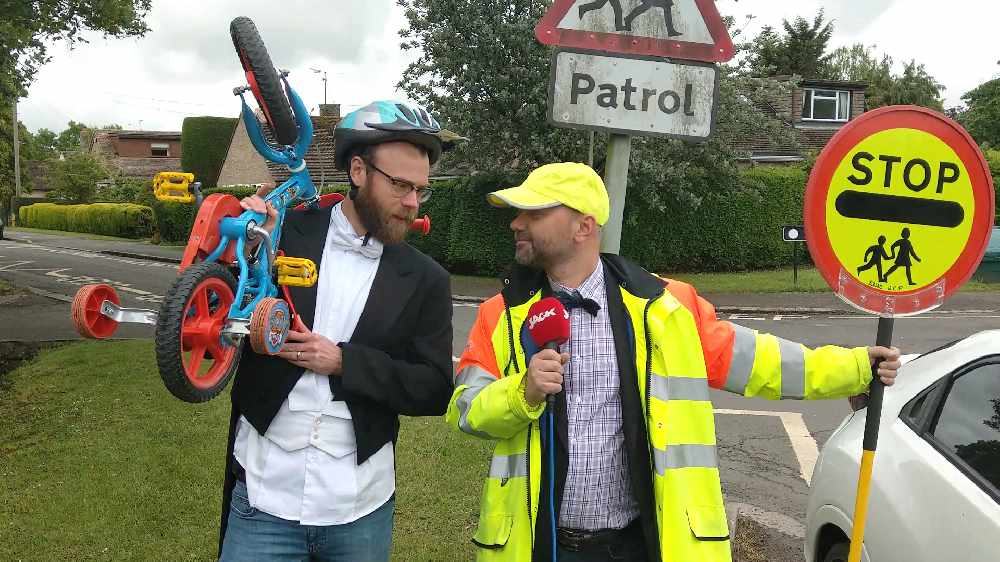 Yep. That's Rich holding a kids bike.
And yep, that's Trev as a Lollipop person.
Why?
Great Question.
Well, Oxfordshire County Council and their partners are working together to make towns, villages and the city healthier places to live.
Air pollution is real and harms the health of millions. There's lots of simple things you guys can do to make a difference, such as walking or cycling to work or school.
Trev and Rich gave it a go...
Lollipop people play a vital role in road safety when children walk to school.
If you fancy becoming a Lollipop person, have a glance here!
if you do decide to walk to school or work over the coming days, firstly, well done. Secondly, you are not alone. Over 60 schools are taking part - look here we aren't lying.