JACK teams up with Homeless Oxfordshire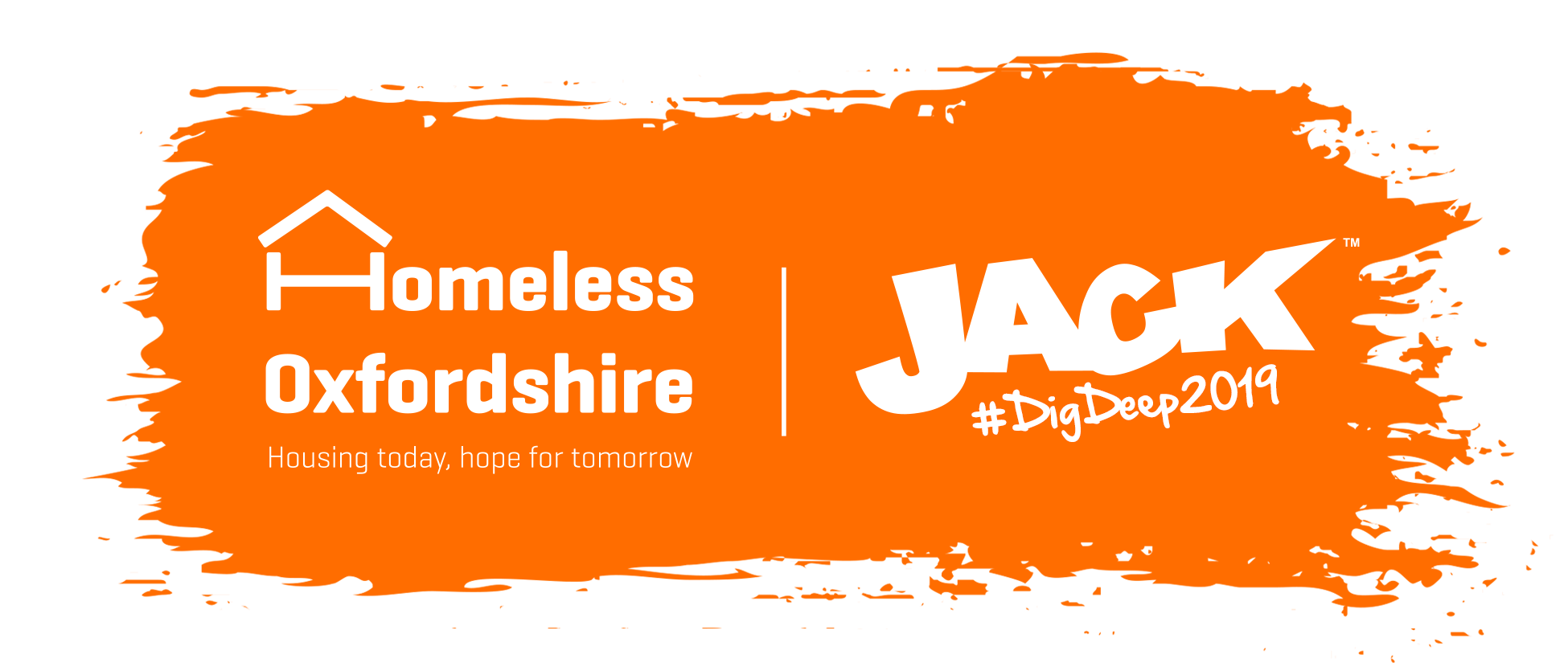 Oxfordshire's only local commercial radio brand JACKfm has teamed up with local charity Homeless Oxfordshire for their Radiothon - Dig Deep 2019.

For two days JACK will broadcast live for 12 hours a day from the hostel, O'Hanlon House, in Oxford's city centre. Incorporating the radio station within Homeless Oxfordshire's main service hub, JACK hopes to take listeners on an educational journey and inspire people to donate to help make lasting change.

The number of rough sleepers in Oxford has increased by 400% since 2012*. It's impossible to ignore the homelessness crisis that can be seen daily on our streets across the county.
Homeless Oxfordshire provides accommodation and support for 220 people each night. Through ten innovative projects, the charity delivers the person-centred support people need to recover from homelessness. With over 30 years' experience, Homeless Oxfordshire uses its expertise to influence public provision and policy by highlighting the social impact of its work.

By telling real stories and journeys from those dealing with homelessness, JACK hopes to break down some of the stigma surrounding this highly emotive issue by looking at the many complex reasons that can lead someone to seek support from Homeless Oxfordshire.

JACK's Programme Director, Tim Parker says:
"We're really looking forward to fully immersing ourselves into two days of telling the stories and going behind the scenes at O'Hanlon House in Oxford. There will be some happy stories and of course sad ones, but we know there's real love and care from Homeless Oxfordshire. We want listeners across the county to understand clearly how and why they should get involved and educate them about the best way they can help the homeless"

Homeless Oxfordshire's Chief Executive, Claire Dowan says:
"We are beyond excited for the Radiothon. This is an extraordinary opportunity for us to amplify the voices of those we support, breaking down the stigma surrounding homelessness and demonstrating the life-changing impact donations can make. We are grateful to everyone at JACKfm for their commitment to supporting people, across the county, to recover from homelessness. Tune in to make a difference."

Dig Deep 2019 will take place on Thursday 3rd and Friday 4th October.



Note for editors:
Since its launch in 2007, Oxfordshire's JACKfm has become the UK's most awarded local commercial radio station EVER! JACK is known for its honesty, fun persona, quirkiness, irreverence and love of Oxfordshire.
The family of JACK stations, which includes JACKfm, JACK 2 Hits and JACK 3 & Chill reaches an impressive 105,300** listeners every week with a total of 630,800** listening hours.
Source Information:
*Housing and Homelessness Strategy 2018-2021, Oxford City Council
**RAJAR IPSOS MORI Q4 2018