Harry Redknapp's old FA Assessment

Annabelle from JACK's Morning Glory has a friend (we couldn't believe it either).
This friend's dad used to assess coaches for The Football Association.
They dug out an old assessment for the King of the Jungle, Harry Redknapp.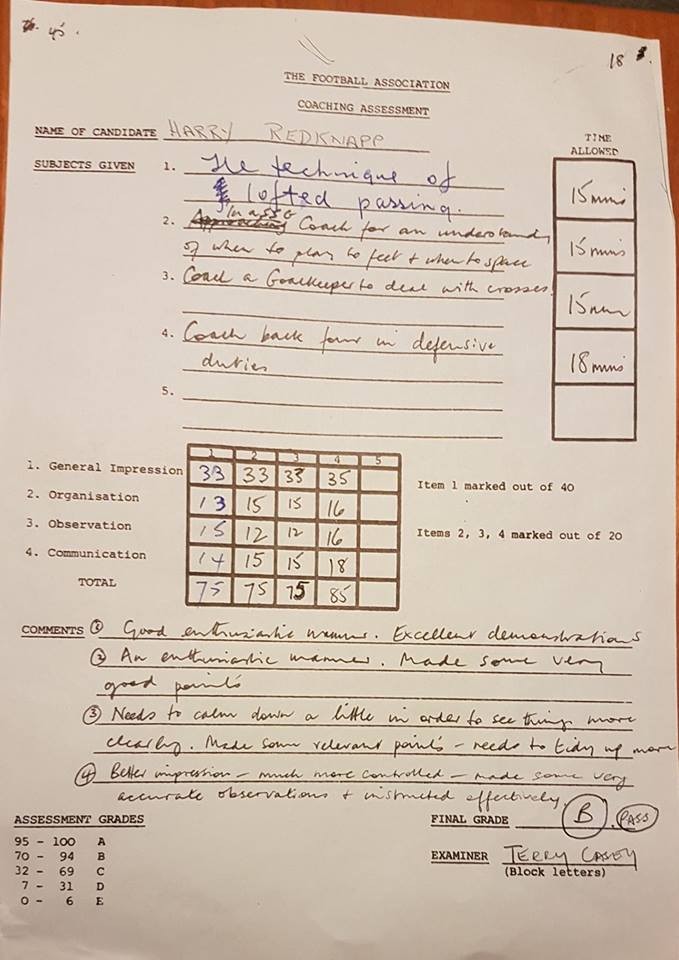 Goes to show - a grade isn't everything.
Big thanks to Rebecca from Oxfordshire for sharing this with us.