The new JACK 2 website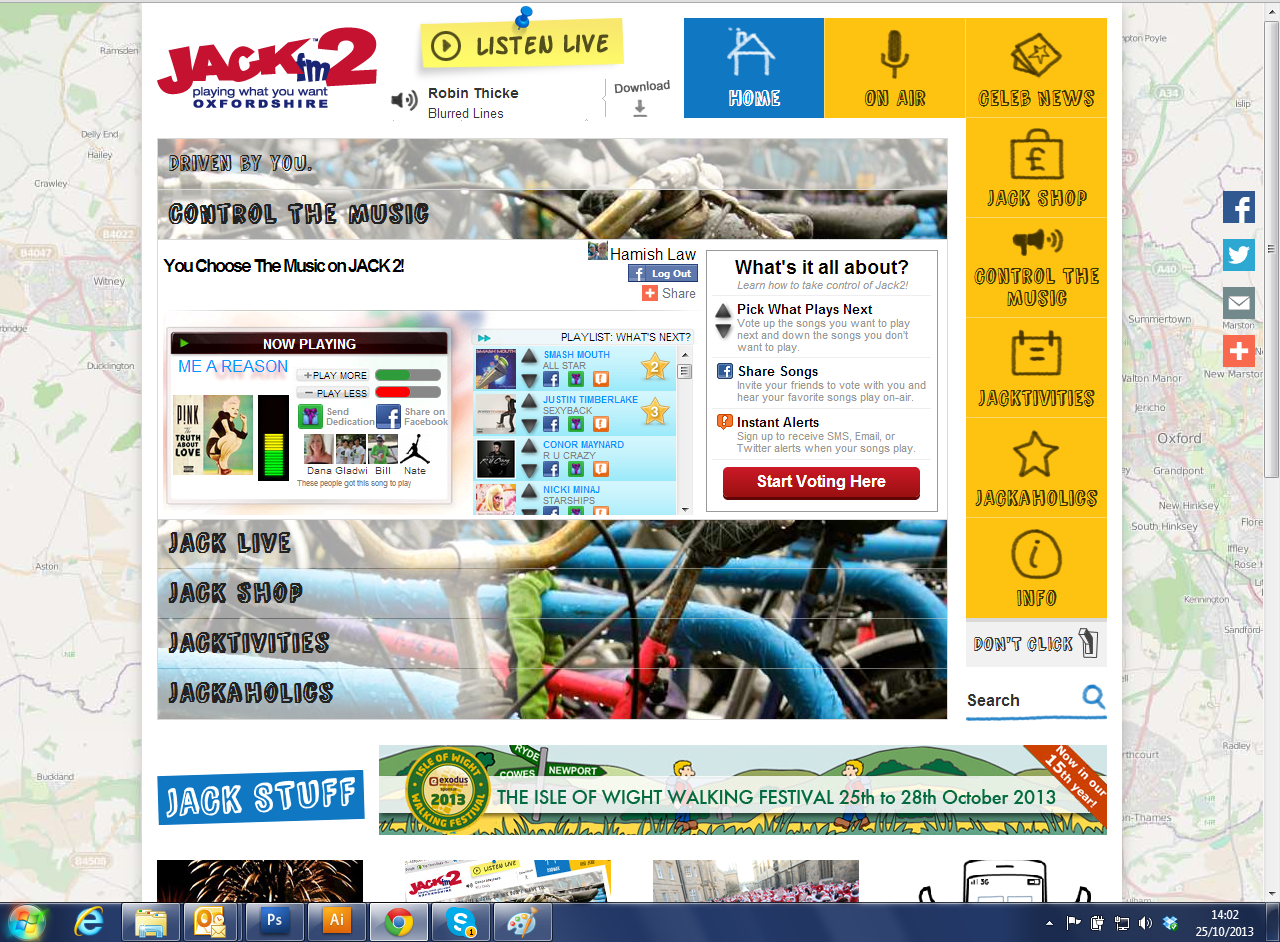 So this is the new JACKfm 2 website (you've probably noticed that by now!)
We're pretty proud of it and hopefully you'll enjoy having a good look round it.
So, what are the main improvements compared to the old site?
Control The Music - 4 times a day we hand the station over to you and you can vote for songs to play sooner, make the ones you don't like play lower down the playlist and activate alerts to let you know when your chosen artists and tracks are going to play.
JACKtivities - our new JACKtivities section is ready and waiting for you to add your local events to. You'll need to create a new JACKaholics account in order to be able to add new events but it only takes a minute or 2 and means you can then manage your events going forward. You can sign up for a new JACKaholics account by clicking here.
If you had a JACKaholics account in our old site then when you try to register a new account with it, you'll get a message saying your email address is already registered. Just

click here to set a new password

and you'll be emailed a link to create a new one!
The JACK Shop - you'll notice The JACK Shop has changed from our last one. This shop kept within our new site and contains more great local deals for you to take advantage of. All of your new purchases will be managed within your new JACKaholics account.
News - the News section is full of great local and national news, info on what the celebs are getting up to and in our new Travel news page you can see what the roads/trains and buses are doing.
Music - the music section allows you to see what songs played and when! If you heard a song that you loved on the way home yesterday but don't know who it was by then just head to the music section and you'll be able to easily find the song and if you want, download it.
Of course, if you find anything that you think is broken or needs improving then please get in touch. We'd love your feedback as we'll constantly be working on making our new JACK 2 website better. Just email jack@jackfm.co.uk if you've got any feedback on the site!