JACK's 30 Second CV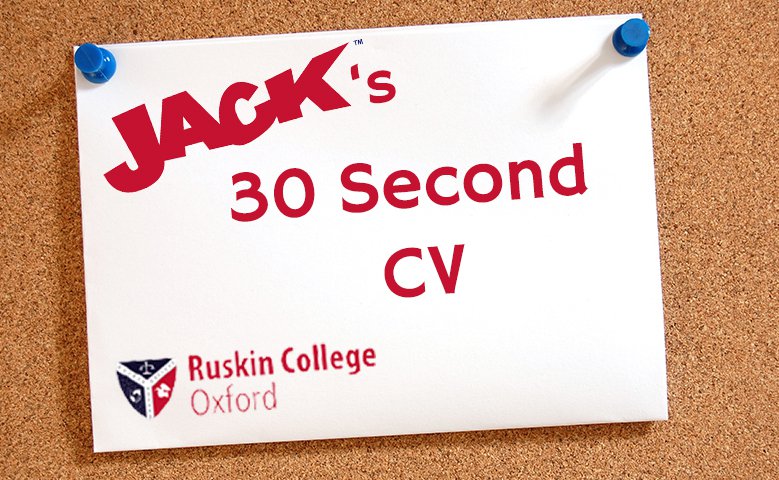 Here at JACK, we know times are tough for everyone at the minute.
So we want to do our bit to help in Oxfordshire.
Let us find you a job.
We'll shout about how good you are on the radio, employers all over Oxfordshire will be listening.
If you want in, submit your CV below and every Monday throughout April, we'll big one of you up on air.
Powered by Ruskin College Oxford. Whatever your qualifications, Ruskin's vocational programmes will help you achieve your career goals. They've also got a range of courses if you fancy a career change.