JACK's Festival Guide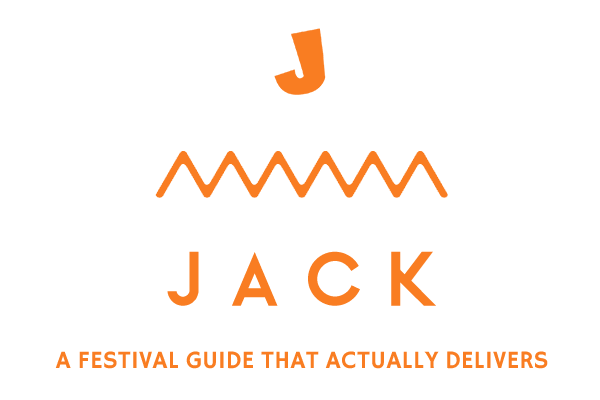 At JACK, we don't get out much. But that doesn't mean you can't.
We've put together a page showcasing all the Festivals within a 2 hour drive around Oxfordshire.
This is that page.
So pull up your camping chair, get your wellies on and have a browse of these.

MAY
Arcadia London. 4th-5th May 2019. London.
The Great Escape. 9th-11th May 2019. Brighton
Funk and Soul Weekender. 17th-19th May 2019. Brighton.
Lets Rock the Moor – the Retro Festival. 18th May 2019. Maidenhead.
Pub in the Park. 17th-19th May. Marlow.
Wood Festival. 17th-19th May. Oxfordshire.
Sub89 – 24TH May, Reading.
Lechlade Music Festival. 24th – 26th May 2019
Hogsozzle Music Festival. 24th-26th May 2019. Stevenage.
We Are FSTVL. 24- 26 May 2019. London.
JUNE
All Points East. 24 May – 2 June 2019. London.
Download Festival 14-16 June 2019. Derby.
Soundscape, 16 June, Coventry
Pub in the Park. 21-23 June. Bath.
Tearout Fest. 28th-30th June. St Albarns.
Community. 30th June. London.
JULY
Linton Festival. 5th-7th July 2019. Ross-on-Wye.
Freerotation. 5ht-8th July 2019. Hereford.
El Dorado Festival. 5th-7th July 2019. Ledbury.
Hifields. 6th July 2019. Cambridge.
Lets Rock Southampton. The Retro Festival. 6th July. Southampton
Woo Fest. 6th July 2019. Worcester.
Pub in the Park. 5th-7th July. Warwick.
Pub in the Park. 12-15th July. Tunbridge Wells.
Henley Festival. 10th-14th July 2019. Henley.
Lovebox 12-13th July 2019. London.
Mostly Jazz, Funk & Soul Festival. 12th-14th July 2019. Birmingham.
Oxed Beer Festival. 12th-14th July 2019. Oxted.
Folk by the Oak. 14th July 2019. Hertfordshire.
Nozstock. 18th – 21st July. Herefordshire.
Wireless Festival. 5th – 7th July 2019. London.
Penn Fest. 19th-20th July 2019. Hemel-Hempstead.
Todd in the Hole Festival. 20th-21st July. Stevenage.
Standon Calling. 25th-28th July. Hertfordshire.
Made Festival. 27th July. Birmingham.
Chilled in a Field. 26th-28th July. Brighton.
Big Family Festival. 26th-28th July. Sutton-Coldfield.
AUGUST
Wickham Festival. 1st-4th Aug. Wickham.
Wilderness. 1-4 August 2019. Charlbury.
Staycation Live. 2nd - 4th Aug 2019. Guildford.
51st State Festival. 3rd Aug. Enfield.
Eastern electrics. 3rd-4th Aug. London.
Boomtown 7-11 August 2019. Winchester.
Fairport Cropredy Convention. 8th-10th Aug. Banbury.
Rewind Festival South. 16th-18th Aug. Henley.
Shambala. 22-25th August. Northamptonshire.
Towersey Festival 23rd-26th August. Thame.
Reading Festival. 23-25 August 2019. Reading.
South West Four. 24025 August 2019. London.
Weyfest. 16th-18th Aug 2019. Surrey.
The Big Feastival. 23rd-25th Aug. Kingham.
Shambala Festival. 22nd-25th Aug. Northamptonshire.
Victorious Festival. 23rd-25th Aug. Portsmouth.
Swanbourne Festival. 25th Aug. Swanbourne.
Shrewbury Folk Festival. 23rd-26th Aug 2019.
Meraki Festival. 23rd-25th Aug. St Albans
Camper Calling. 23rd-25th Aug. Warwickshire.
House of Common. 26th Aug 2019. London.
End of the Road Festival. 29th Aug – 1st Sep 2019. Salisbury.
Moseley Folk Festival. 30TH-31ST Aug. Birmingham.
SEPTEMBER
Onboard The Craft. 5th-7th Sep. Bromsgrove.
Pub in the Park. 6-8 September. Chiswick.
Into the Trees. 13th-15th Sep. Tunbridge Wells.
Pub in the Park. 13-15 Sep. St Albans.
Craftcore. 21s Sep. Oxford.