Day 9 - Teletubbies Live @ New Theatre, Oxford.

'Ere, today we are giving you another chance to bag a family ticket to Teletubbies Live at New Theatre, Oxford. Just don't ask how we got it.
It's the prize everyone is talking about, a ticket to the Teletubbies' first ever theatre show.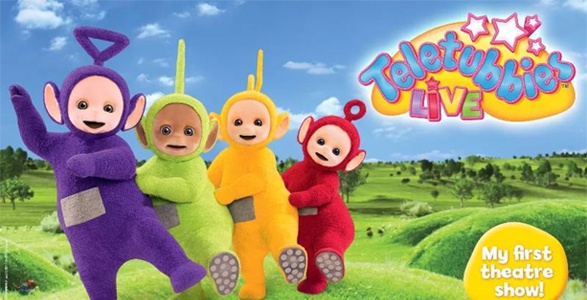 This is a chance for your kids to join Tinky Winky, Dipsy, Laa-Laa and Po in a show full of love, laughter and tubby toast.
Teletubbies Live will capture your children's imaginations and will encourage them to explore the world around them. On top of that, it gives the parents a chance to join in with all the songs. What a treat.
The prize includes:
One family ticket to Teletubbies LIVE on Wednesday 29th August at 10am.
Fancy baggin the ticket? Enter below, be quick, these need to be gone by 5pm!