Most Incompetent Person on Zoom Award
Reckon you know the most incompetent Zoom user in Oxfordshire?
Do you normally end up staring at their forehead whilst catching up, or are you so bad at Zoom you just can't get that bloomin' video to show up?
Tell JACK and - if they win - they'll pick up a real life trophy!

Nominations have now closed!
Find out who's won by listening to JACK's Morning Glory on Friday!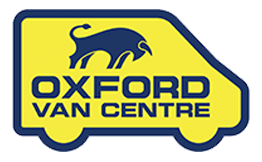 The Most Incompetent Person on Zoom Award is sponsored by Oxford Van Centre.
Choose from a wide range of quality used vans and VAT free vans at Oxford Van Centre.
Find the perfect used van for you at their Begbroke showroom

JACK's Lockdown Legends Awards is sponsored by M&M Waste Solutions.
Time for a spring clean? Make the most out of your time at home!
Visit the website or call 01865 880559 to hire a skip.
Terms and Conditions
Standard JACKfm competition terms and conditions apply – click here to see them
Nominations open on 22 March 2021 and close on the 11 April 2021 - if you enter outside of these dates, your nomination will not count
JACKfm will select the winner for each category
Entries will be judged on JACKfm's perceived entertainment value and/or merit of each entry
JACKfm's decision is final and cannot be contested
We may contact you even if you are not selected as the winner
By entering another person you are taking responsibility for passing on their details to us
Winners will be sent a trophy, which will be organised after winners are announced
Winners will be announced on Friday 16 April 2021
JACK reserves the right to change T&Cs at any point if they believe it to be necessary