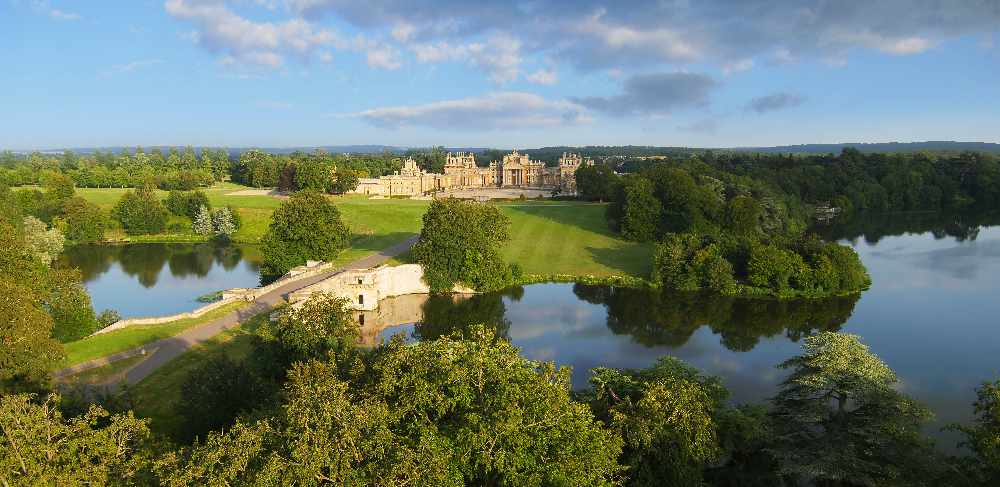 PIC: Blenheim Estate
It's part of the Government's efforts to deal with climate change and biodiversity loss.
The Blenheim Estate is being given Forestry Commission funding so it can plant 270,000 more trees, creating over 100 hectares of woodland.
Around 28 tree species will be planted in 7 productive woodlands across the site to connect corridors of wildlife and provide homes for species-rich diverse habitats.
The woodlands will also benefit water quality and create new landscape and recreational opportunities at Blenheim.
Jane Hull from the Forestry Commission, said: "Trees and woodland play a vital role in protecting the planet and help mitigate the increasing threat of climate change and biodiversity loss. The woodland planned for the Blenheim Estate will be a brilliant way to diversify the land with exciting opportunities to plant and manage trees in a way that maximises the benefits they provide for climate, nature, people and the economy."
The scheme also aims to encourage farmers and landowners to grow and manage more trees.
Jane added "as the Government's forestry experts, we continue to support farmers and land managers in finding ways to grow trees in a way which meets their individual needs and ambitions, as well as bringing benefit to the local community.
"Blenheim Estate is a shining example of this and I would strongly urge everyone considering woodland creation to look into this new campaign, contact your local Woodland Creation Officer and start to see the tangible benefits which trees can bring to your business."
Through the campaign the Forestry Commission and Defra are drawing attention to the grant schemes and free specialist advice available for farmers and landowners.
The grant schemes will help land managers diversify their business, with the potential to receive a grant of over £10,000 for every hectare of new woodland created.
Roy Cox, Estate Director at Blenheim Estate, said: "As a long-term landowner, reliant on the health of the local area, we are extremely proud to have secured funding for this vital woodland creation scheme.
"This unprecedented tree planting project is the largest England Woodland Creation Offer agreement to date in the South East, covering 104 ha this season, with more planned."
Roy also said the tree planting scheme would create a 15km circular trail between the estate and the local villages of Woodstock and Wootton.
Farming Minister and Banbury MP Victoria Prentis visited Blenheim to launch the national drive.
She said: "Our new schemes are about supporting the choices that individual farmers and landowners make for their own holdings. These grants are available to help farmers and landowners grow and manage more trees as a profitable part of their overall business model, and I would encourage them to look at that support where they feel that it is the right choice for their business."
Today's drive follows publication of the England Trees Action Plan, last year which committed to treble tree planting rates by the end of this Parliament - to at least 7,000 hectares of trees per year in England.
This equates to just 0.08% of the 9.3 million hectares of farmland in England changing to woodland each year by the end of that period.