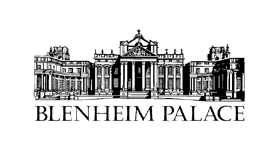 The CEO of the Oxfordshire attraction says he's "delighted."
A report by Oxford Brookes Business School has revealed that Blenheim Palace is contributing more than £100m annually to the economy.
That's a 15% increase compared to the previous year.
The estate also supported 2,159 jobs, a 12% annual rise, according to the findings.
The report also shows that the impact of visitors' spending outside of Blenheim rose to over £47m, up 14% in the year.
It's part a 10-year plan of action by Blenheim to achieve 10 targets.
These include tripling the Estate's contribution to the local economy, housing 300 families in high quality affordable housing, completing a £40m restoration programme and becoming a net generator of green energy within a decade.
Blenheim CEO Dominic Hare said: "I'm delighted to report that our charitable contributions have not just hit their target of £2.2million, but indeed hit £3.5million in the year," said Dominic.
"This was in part due to a one-off donation for the Starlight Foundation following Lord Blandford's heroic charity row across the Atlantic but, even without this, we hit our intended target and plan to set out a more challenging goal in future."