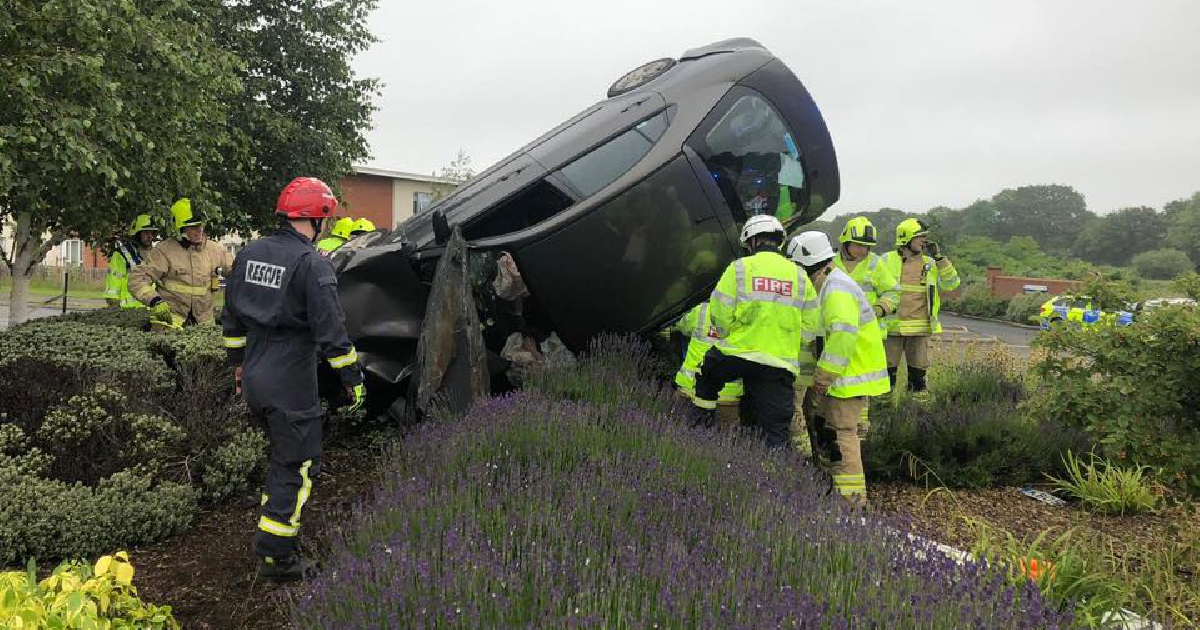 PICS: Oxfordshire Fire and Rescue
Thankfully, the driver wasn't severely hurt.
It happened at around 6:30 this morning at the junction of Launton Road and Skimmingdish Lane.
Two fire crews from Bicester and Kidlington were called out to help free the driver.
The car had crashed into the display of rocks and plants and flipped on to its side on the roundabout.
Thames Valley Police is investigating the accident.
Oxfordshire Fire and Rescue worked with colleagues from South Central Ambulance and were able to stabilise the car on the large rocks.
It was a couple of off duty staff from SCAS who come across the incident and called it in.
The driver has been taken to the John Radclife Hospital.
Watch Manager Pete Mackay from Bicester Fire Station said "This was a highly unusual incident, given where the vehicle landed, the occupant was extremely fortunate to be safely released given the large display rocks that the car landed on.
"Our priority was making sure the vehicle was safe and not able to move before we released the occupant. This is the second significant incident on a roundabout in seven days in Bicester and we urge people to take care when on the roads of Oxfordshire".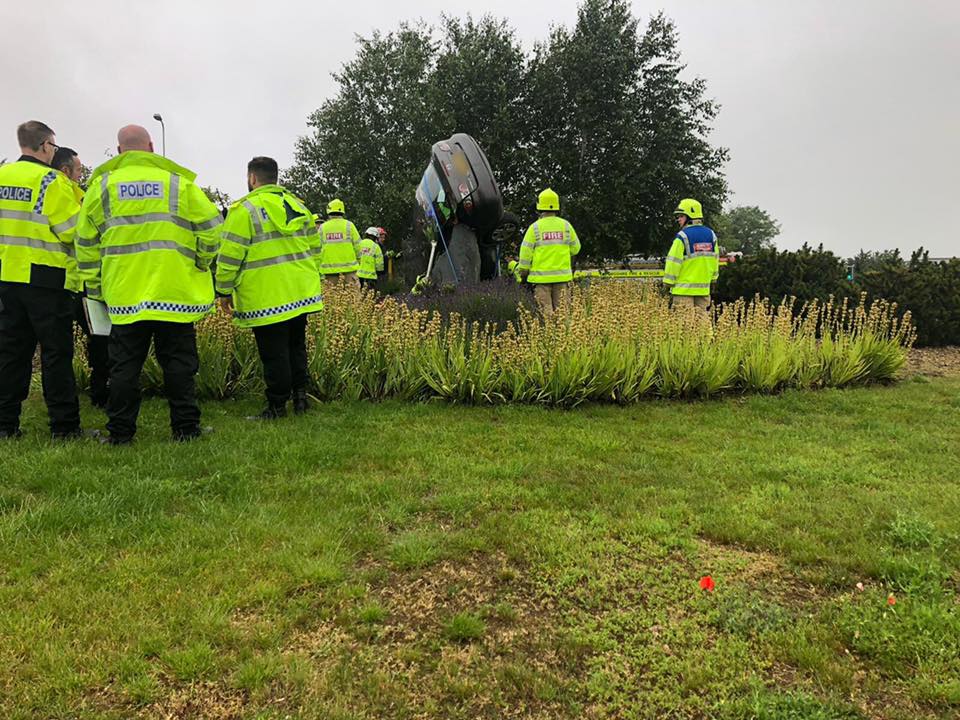 There is a police incident at the #A4421 #SkimmingdishLane roundabout following a collision at the junction with #LauntonRoad. Emergency services are on the scene and blocking a lane on the roundabout. Best to avoid this part of #Bicester's ring road if possible. #OxonTravel pic.twitter.com/vA5UhUIFeS

— Oxfordshire County (@OxfordshireCC) June 19, 2019