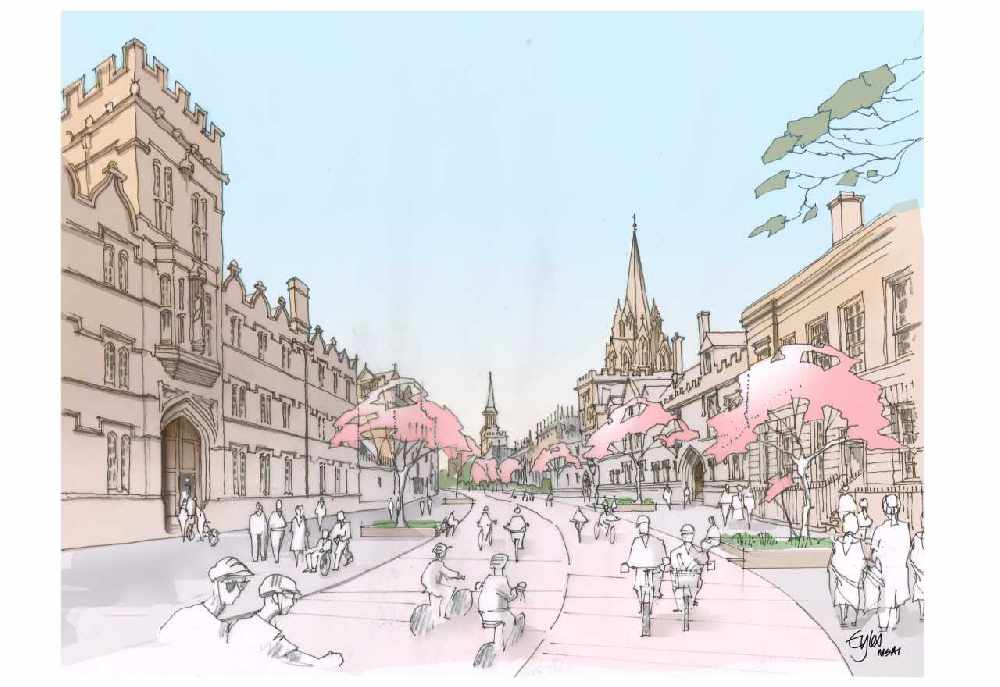 Artist impressions by local artist Robert Eyles
Over 500 people responded to a consultation on how the city will look and feel by 2050.
The blueprint, known as Oxford2050, comes after a big consultation with residents, community groups and stakeholders.
It covers the city's housing, economy, the education system, how we get about, how we spend our leisure time, and how our local communities will work.
The City Council says it wants Oxford to be a more affordable place to live, and for the current inequalities in income and life chances for the people of Oxford to be massively reduced. Other key features are the protection the city's heritage and natural environment, and the belief that we can be a global centre for the knowledge-based economy.
There are five themes in the document, with each setting out the city's aspirations including:
Oxford will be an affordable place to live

Oxford will have full employment

The city will be a global centre for the knowledge-based economy

People will be able to live fulfilled, happy and healthy lives

During the consultation, which ran from November 2017 to January 2018, the City Council held a series of workshops to get the views of community groups, charities, businesses, universities and other Oxford institutions.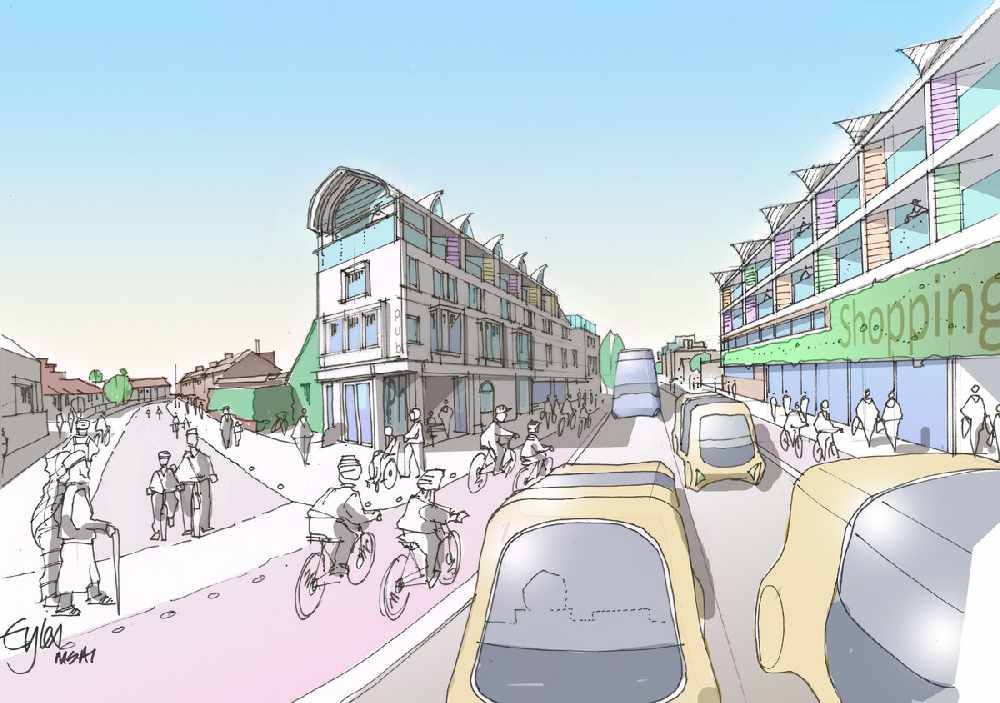 In the report Oxford Brookes University lays out how it envisions remotely delivered lecturers and mixed reality learning with the use of holograms. It also believes that housing should be provided to suit a a range of income levels.
Oxfordshire County Council says it would like to see a city in 2050 where drug misuse, sexual abuse and domestic violence are a rarity, adding that it supports the vision to develop excellent' transport connections to the rest of the UK.
Meanwhile Good Food Oxford talks about how no one will go hungry by 2050. It reckons we will be surrounded by productive farmland, with food transported fresh from the farm gate to our homes, using drone technology.
School pupils, including from Windmill Primary School, have also had a say on how the city should look.
Councillor Susan Brown, the new Leader of Oxford City Council said; "A vision for Oxford's future that we can use to guide the City Council's policies is a real asset that will help us meet the aspirations of Oxford city residents.
"We are very grateful to the large number of people who took the time to send us their thoughts.
"Ultimately, we don't know how technology, global politics or climate change will affect Oxford over the next 32 years, and for that reason the vision will be a living document that we update every four years to reflect current thinking.
"For now, Oxford2050 gives our direction of travel; and I hope a great many of us can look back in 2050 and see the benefits of what was started in 2017."
Oxford2050 will influence the authority's key policy statements in future years, including versions of the City Council's Local Plan.
The City Council is now asking residents and organisations to look at the vision and see how they can contribute to it.
It will be a living document and will be updated every four years.
For more information about Oxford2050, please visit: www.oxford2050.com