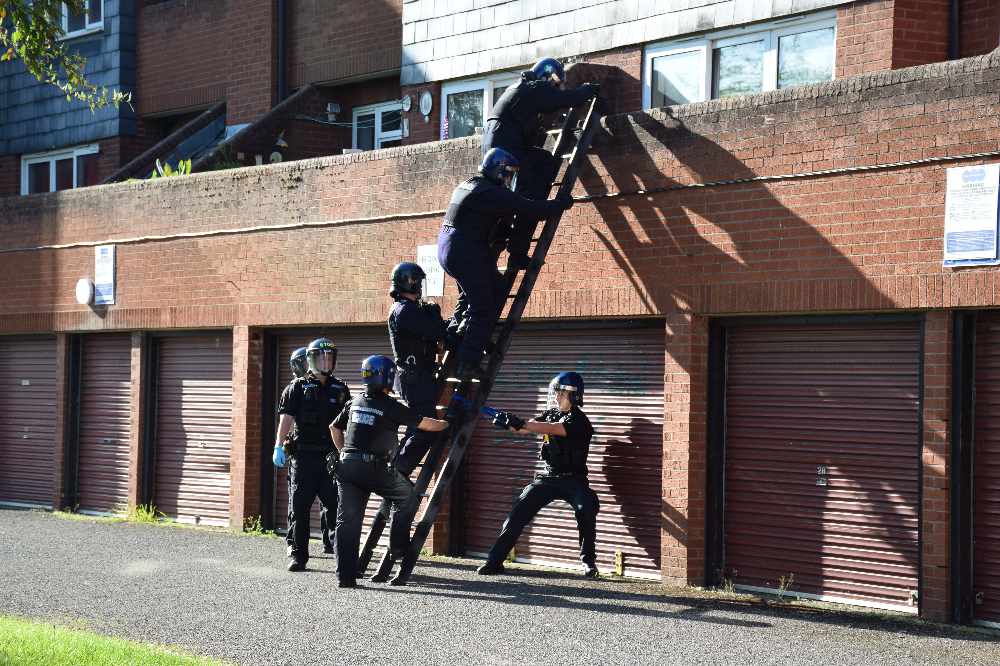 Police have protected 16 children during a week of action to tackle drugs gangs in our area.
Thames Valley Police is cracking down on "county lines" dealing - where offenders from cities exploit victims to run drugs into smaller towns and rural areas.
The criminals often target people with mental health or addiction problems.
Officers have safeguarded 80 victims as part of a week-long crackdown on serious and organised crime and exploitation.
They carried out 18 raids and arrested a total of 79 people.
Police also seized £87,652 plus over 100 mobile phones, heroin, cocaine and cannabis over the seven days.
Our Senior Journalist Emma Kirwan met Detective Inspector John Capps ahead of an evening drugs raid in Banbury:
Police used a ladder to get into a flat in Jubilee Court and found mobile phones and drugs.
They also safeguarded a man inside.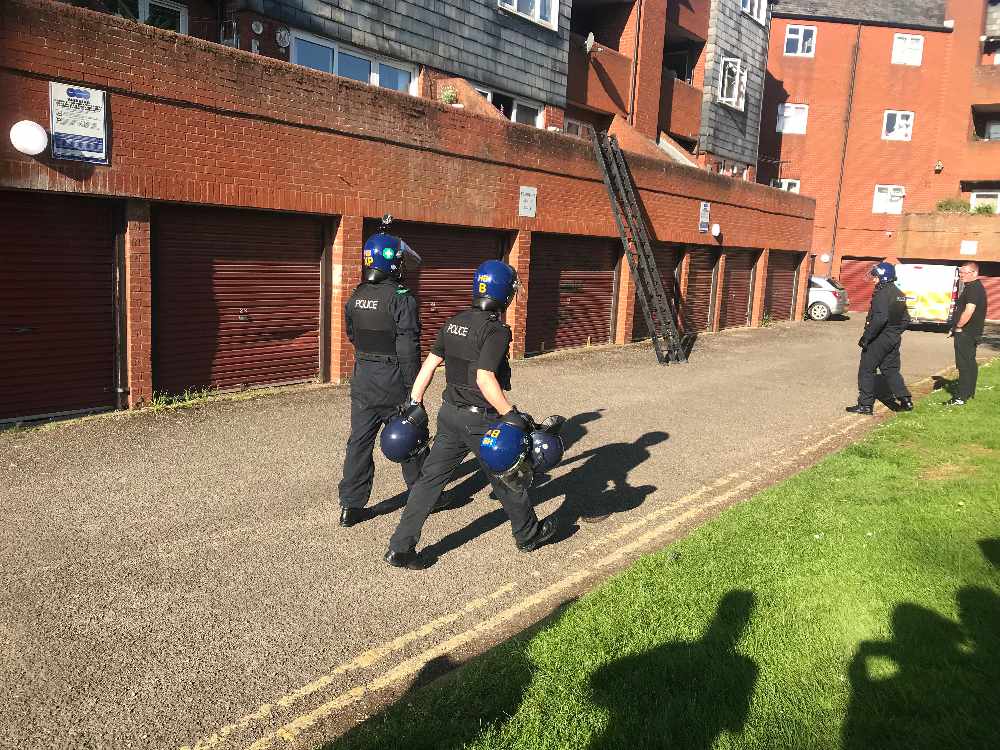 Police and social care workers have also been visiting schools to warn children and teachers of the signs and dangers of drugs and highlight how children can be exploited.
Karen Hulston, a social worker in North of Oxfordshire, claims drugs gangs are targeting kids as young as eleven in the county:

Karen and her colleagues work closely with other organisations like the police, NHS and district councils to protect children, prevent abuse and help those who have been exploited and abused.
She added: "We are dealing with children who have been groomed. They are scared and we and our partners including the police, health professionals and teachers have been trained to spot the signs of a child who may be exploited.
"Parents often feel desperate and at a loss because they are unable to control what their child is doing and who they are associating with."
She says some of the signs to look out for are a child becoming violent and uncharacteristically rude or obnoxious, returning home late, or going missing.
Hannah Farncombe, the Deputy Director for Children's Social Care in Oxfordshire, claims kids who aren't on the Police's radar are being targeted:
Hannah says they now have a "community around the school" approach, when individual schools identify a number of students under pressure and threat from adults who try to exploit them.
She said: "This brings together the professionals within the school, who are responsible for safeguarding, with the police, social workers, health professionals and voluntary agencies in the locality to create a ring of support and take actions together to reduce the risk of harm for all the children attending."
The action over the past 7 days was part of a national crack-down on county lines drugs gangs.
TVP Detective Chief Superintendent Richard List, said: "County lines is an everyday focus for Thames Valley Police but this week of action has been a great success and shows the dedication or our officers and partners to tackle this unacceptable and harmful activity.
"We would encourage the public to help us in the fight against serious and organised criminals by reporting any drug dealing of which they are aware.
"This will help us to build up intelligence and investigate those who see fit to deal drugs.
"Additionally we are asking communities to be aware of their neighbours, friends and young people they know for the signs them being exploited by drug dealers."
If you think someone may be being exploited, you can report your concerns to police online or call the Multi-Agency Safeguarding Hub on 0345 050 7666.
Would you know how to spot the signs of a child being exploited by a "County Lines" drug gang? Learn more about the work our children's social workers do with such children. Do get in touch if you think you've identified a child being abused. https://t.co/mg7a7FXrZz…/ pic.twitter.com/KyuzDeW7An

— Oxfordshire County (@OxfordshireCC) May 22, 2019