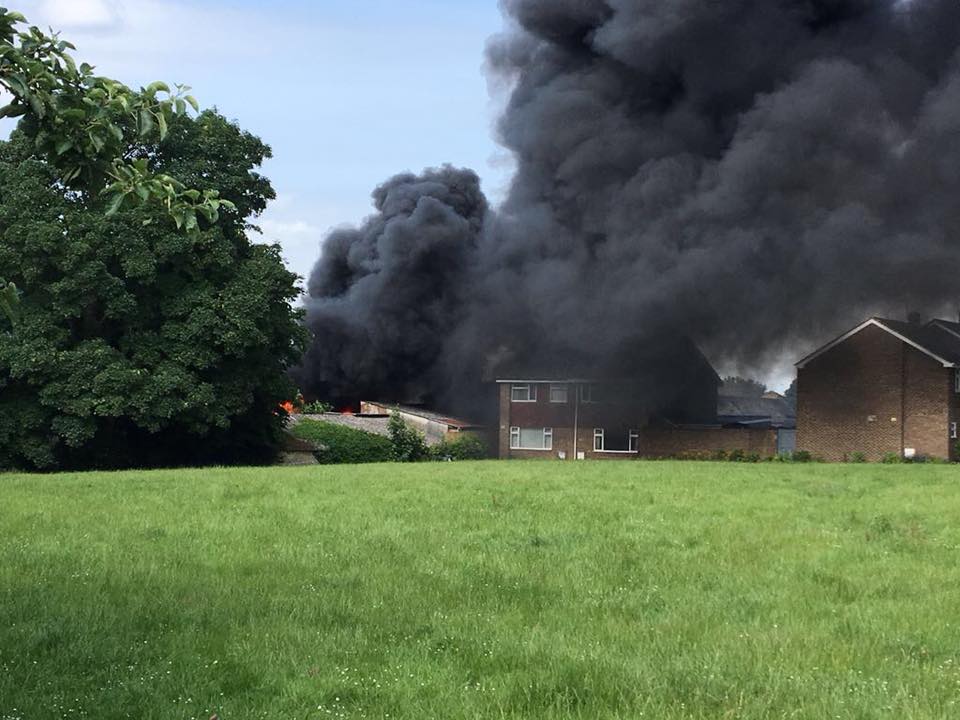 PICS: Oxfordshire Fire & Rescue
Seven people were evacuated this afternoon.
The major fire at T&B Motors is now under control, Thames Valley Police has said.
60 firefighters, ten fire engines and 'multiple water jets' were used to tackle the blaze in West End
It involved scrap cars and fuel.
An official TVP account has tweeted to say that no-one has been injured, and no buildings were affected.
Residents in the area are being advised to keep all windows and doors shut.
West End in the town is still closed to traffic, but the bottom end of Wood Green and the junction of West End and Hailey Road have re-opened.
South Central Ambulance Service sent a rapid response vehicle to the scene which was on standby.
Oxfordshire County Council's emergency planning team's also been involved.
Fire crews will remain on scene for at least the next 24 hours.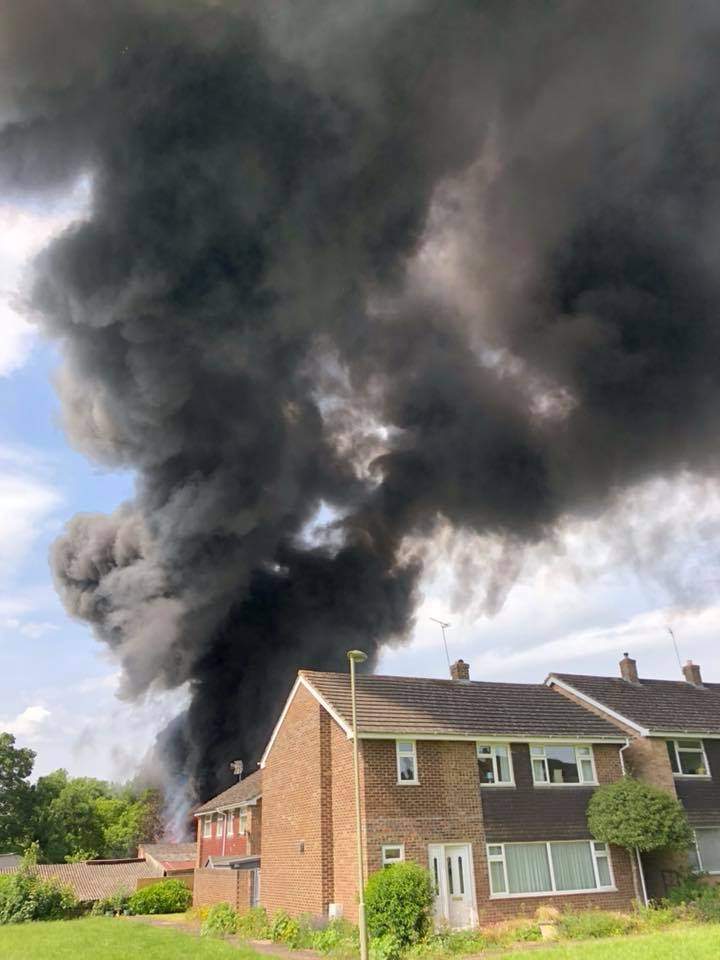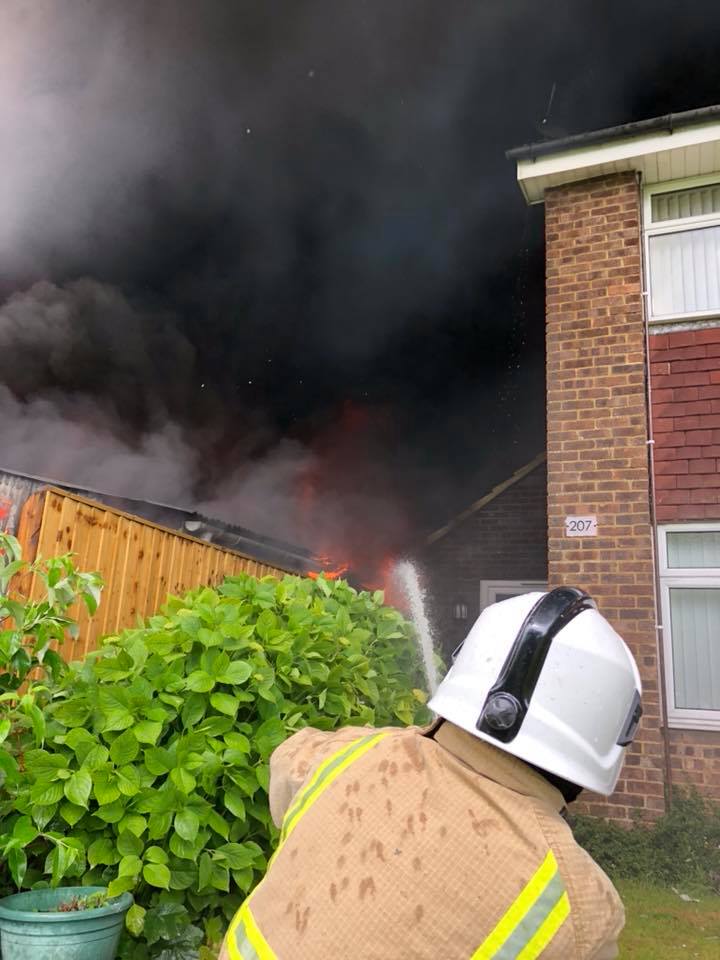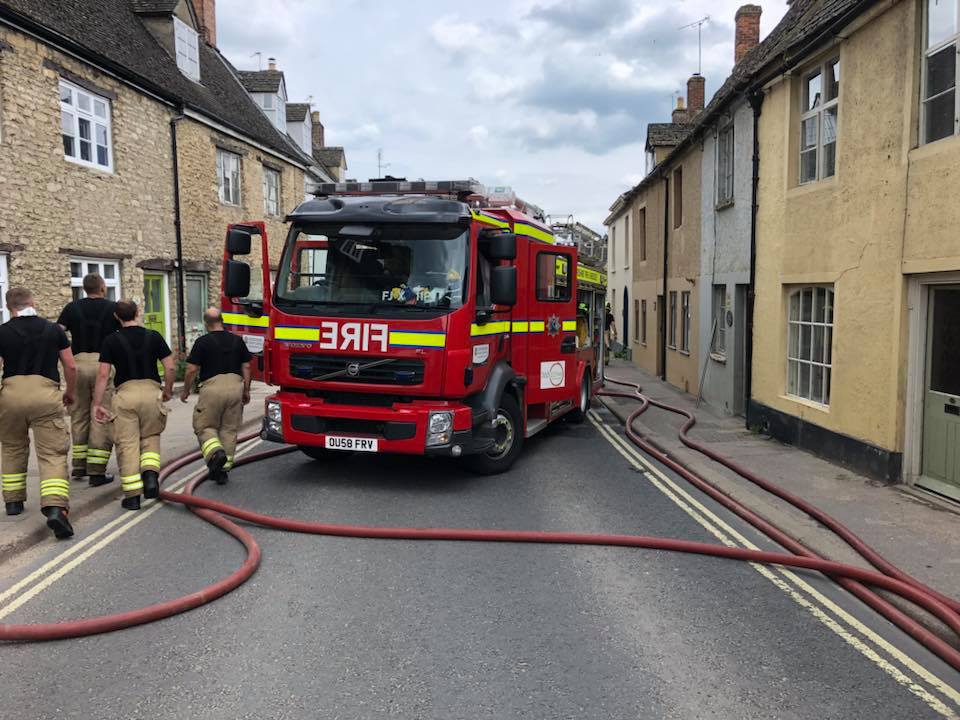 ** UPDATE **

The fire in Witney is under control and Bridge Street and Wood Green have been re-opened.

West End remains closed until further notice.

No-one has been injured, and no buildings were affected, although seven people were evacuated as a precaution. pic.twitter.com/EyTiHRVDBt

— TVP_WestOxon (@TVP_WestOxon) June 13, 2018