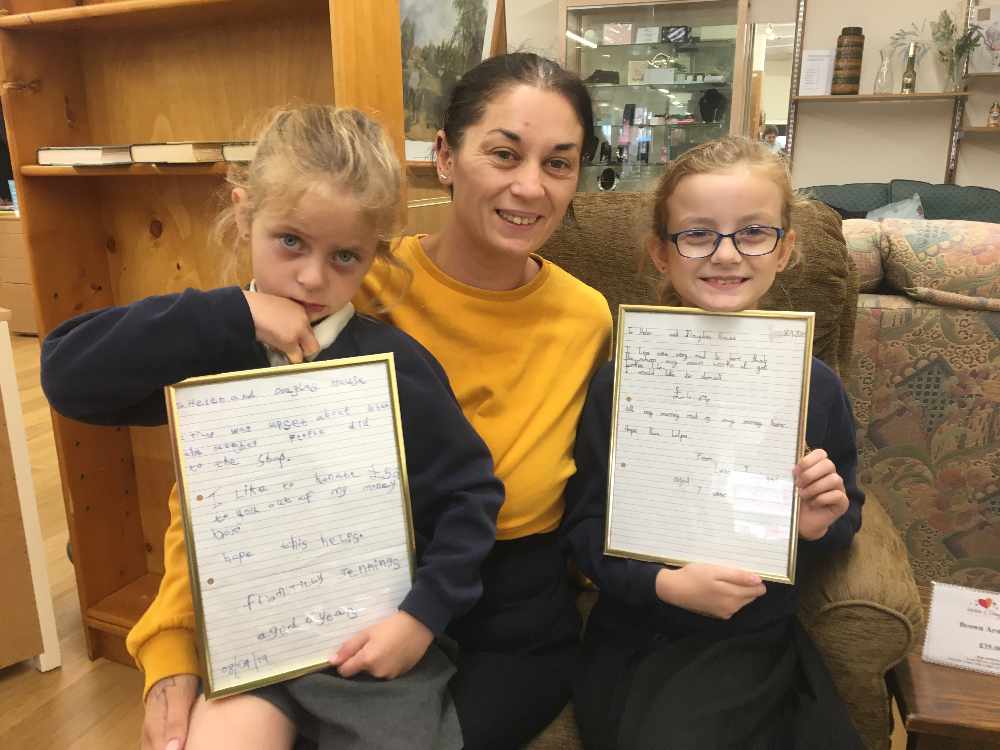 Two Children have donated money to Helen & Douglas House.
Money was stolen and considerable damage caused when the charity shop in the Broadway was broken into overnight on Saturday 7th of September.
The shop's manager, Shaun Morris, discovered the break-in on Sunday morning: "The burglars caused a lot of damage to our back door which will be costly to repair and money was stolen. We are working closely with the police to try and catch the offender."
"It is very sad that anyone would steal from a charity shop which is raising money to provide vital care for local families with terminally ill children. We would like to thank our customers and volunteers for their continuing amazing support which will hopefully help make up this shortfall to our funds for the repairs and loss of money."
Shaun thanked the children of one of the shops volunteers Jemma Jennings. Tilly, aged 6 and Lexi, aged 7, both donated all of their pocket money to help the shop get back on it's feet on Sunday morning.
Lexi said in her letter to the shop "I was very sad to hear that the shop my mum works at got broken into. I would like to donate £4.67p all my money out of my money box. Hope this helps"
While Tilly said "'I was upset about what the naughty people did to the shop. I [would] like to donate £5.03 to you out of my money box. [I] hope this helps."