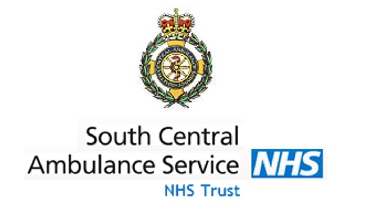 The public can live stream from their mobile phones to the control room.
The system, by GoodSAM, can be used to help paramedics assess serious trauma incidents, give the caller emergency advice and direct them to another service.
The innovative video streaming technology has been brought into the Clinical Coordination Centre 999 Control Rooms at South Central Ambulance Service NHS Foundation Trust (SCAS).
It's hoped the move will 'revolutionise' triage for the Ambulance Service, ensuring medics can now see what the patient sees in just a few seconds.
SCAS's 999 call staff will send a text or email to a caller containing a link which, when clicked on, enables video to be streamed live from the caller's smartphone. You don't need to login or download an App and the platform works on any network. The video stream isn't recorded either, according to GoodSAM.
Luci Stephens, Director of Operations, said: "This marks the start of an exciting new chapter in patient care by SCAS. We have previously been able to resolve patients' healthcare issues, either by the dispatch of an emergency ambulance, by referring them to other areas of the NHS to receive ongoing care or by advising them over the telephone how to manage their symptoms at home. Using GoodSAM's Instant On Scene brings an additional visual layer to our well-practiced processes and procedures and this will help to ensure that our patients get the right care, in the right place and at the right time. Patient safety remains at the heart of everything we do, and video consultations will provide exceptional support in allowing us to achieve this goal".
Ali Ghorbangoli, Technical Director and Co-Founder of GoodSAM said: "Developing a highly accessible and simple to use system is central to success. Our products are designed specifically for emergency situations - no apps, downloads or logins are required".
It's hoped the video system will enable ambulance crews to respond more rapidly and appropriately to calls and improve patient outcomes. The connection during live streaming will not cut off the 999 call either.
Medical Director and Co-Founder of GoodSAM, Professor Mark Wilson said: 'In emergencies, time is vital in saving a person's life or reducing long-term disability. Often Ambulance Services have limited information from bystanders about a patient's, or multiple patients', injuries to make decisions. Instantly being able to see the scene radically improves situational awareness. We are incredibly excited to be bringing this technology to SCAS, and we look forward to working with them in ensuring the GoodSAM system continues to save lives and further enhance patient care in the region'.