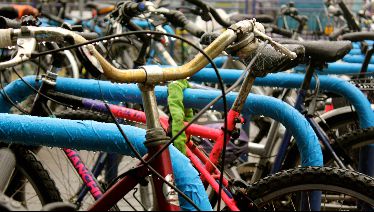 Discussions are under way after a petition called for urgent safety action
Oxfordshire County Council says it is fully committed to doing whatever it can to prevent more deaths of cyclists on the roads.
Three women have died while riding in and around Oxford in the space of six months.
Jennifer Wong was killed in Headington in September 2021, followed by Ellen Moilanen near Oxford Parkway in February, then Dr Ling Felce in March as she cycled near The Plain.
The cycling campaign group Cyclox, led by Dr Alison Hill, delivered a petition demanding that action was taken sooner rather than later.
In response, the authority's Cycling Champion, Councillor Andrew Gant, has been called upon to chair a new working group that intends to take action.
The group, that consists of councillors and membership organisations in the cycling and active travel fields, is looking at improvements to these sites:
Headley Way/London Road, Oxford - plans to improve safety for cyclists through the junction are at design stage, and will be made public soon
Oxford Road/Oxford Parkway Station, Water Eaton - temporary barriers are in place to reduce capacity and lower vehicle speeds in the southbound slipway. More signs are also in place, and plans are under way to make sure visibility is clear
The Plain, Oxford - besides extra signs, plans are in place to try and improve the alignment between Cowley Road and Iffley Road. There are discussions on road markings, better protection for cyclists, and changes to parking/loading restrictions
Have your say - let JACK fm know what you think: news@jackfm.co.uk