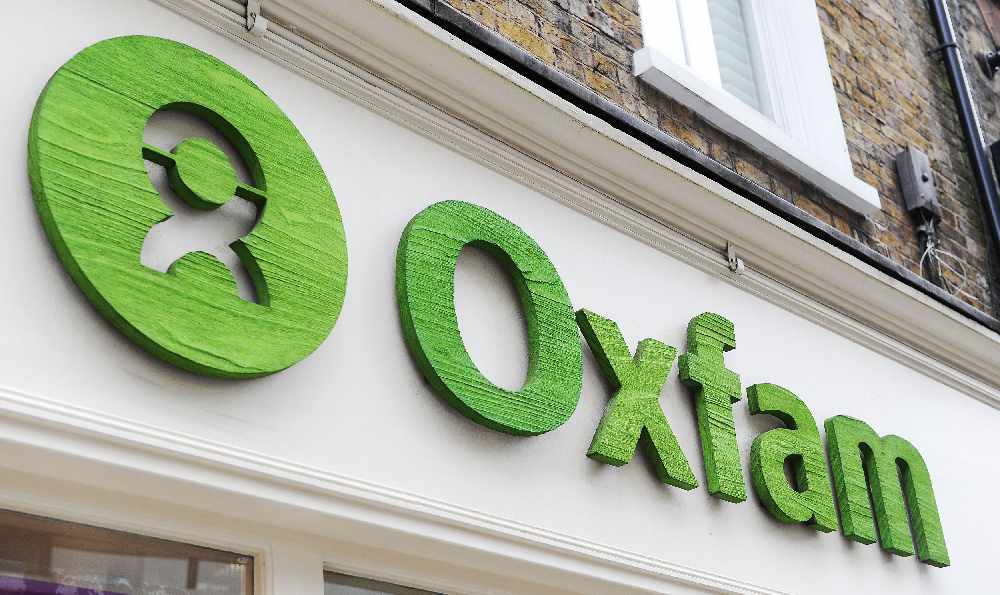 Penny Lawrence says she takes "full responsibility" for the behaviour of staff in Chad and Haiti.
Announcing her decision, Penny Lawrence added that it "failed to adequately act upon" the allegations.
The announcement comes after talks between Oxfam bosses and ministers today and amid continuing criticism of the charity's response to sex allegations.
The Times newspaper reported last week that senior aid workers used prostitutes in Haiti during the international relief effort following the devastating earthquake that hit the Caribbean nation in 2010.
An internal investigation by the charity into sexual exploitation, the downloading of pornography, bullying and intimidation is claimed to have found children may have been exploited by employees.
The organisation has since faced further allegations prostitutes were also used by staff in Chad in 2006.
In a statement Ms Lawrence said: "Over the last few days we have become aware that concerns were raised about the behaviour of staff in Chad as well as Haiti that we failed to adequately act upon.
"It is now clear that these allegations - involving the use of prostitutes and which related to behaviour of both the Country Director and members of his team in Chad - were raised before he moved to Haiti.
"As programme director at the time, I am ashamed that this happened on my watch and I take full responsibility.
"I am desperately sorry for the harm and distress that this has caused to Oxfam's supporters, the wider development sector and most of all the vulnerable people who trusted us.
"It has been such a privilege to work for such an amazing organisation that has done and needs to continue to do such good in the world."
Chief executive Mark Goldring, who was among the Oxfam officials who met with International Development Secretary Penny Mordaunt earlier, said: "I deeply respect Penny's decision to accept personal responsibility.
"Like us, she is appalled at what happened and is determined to do what is best for Oxfam and the people we exist to help."
More follows...