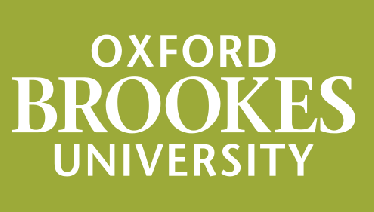 It's the first ever UK survey into the experiences of people with the deadliest common cancer.
The research reveals a clear gap in the supportive care being offered to pancreatic cancer patients, according to the experts.
87% reported one or more support needs, ranging from depression, fatigue, and financial pressures, to changes to appetite.
One survey respondent said: "I was not offered counselling though I really felt I needed it. My physical needs were very well met but my emotional needs have never been addressed. I had no idea where to go for the help I needed and had to search online for information."
Patients reported that psychological care needs were the most likely to be unmet; almost a third said fears about the future (31%) or fears about the cancer spreading (30%) were not being addressed.
Pancreatic Cancer UK is concerned that a significant proportion of these needs are not being met. It is now calling for the Government and NHS to introduce a holistic needs assessment to ensure that patients have access to personalised care immediately after diagnosis.
The disease has the lowest survival of all common cancers - less than 7% of people living for 5 years - and the second highest risk of suicide after diagnosis compared to other cancers.
Most patients were positive about the care they received, however, the findings indicated key differences between the experiences of people who were eligible to receive surgery.
Eila Watson, Professor Supportive Cancer Care at Oxford Brookes University, said: "This survey highlights the unmet information and support needs that pancreatic cancer patients have across the cancer trajectory. Needs should be assessed from the point of diagnosis and monitored regularly, with supportive care interventions implemented to help patients live as good a quality of life as possible. Further research is needed to work out how best to support patients and their families."
Anna Jewell, Director of Services at Pancreatic Cancer UK, said: "For so many pancreatic cancer patients to tell us they have unmet support needs is heart-breaking - these are live needs which if left unaddressed can have a huge detrimental impact on their quality of life. Pancreatic cancer is a complex disease that can progress devastatingly quickly, often leaving those affected with little time with their loved ones. We want to see support needs assessed for all pancreatic cancer patients immediately after diagnosis so that they can be helped to maintain as good a quality of life as possible.
"No one affected by pancreatic cancer should be left to struggle in isolation. Specialist support is available through the Pancreatic Cancer UK Support Line. Our dedicated team of nurses are there to help patients and their families but we need fellow health professionals to signpost them to us.
The needs of pancreatic cancer patients have been neglected for far too long. It's imperative that these findings now prompt further research into the most effective interventions, particularly around mental health, so that people with pancreatic cancer receive the very best care and support."
Pancreatic Cancer UK is urging the National Institute for Health Research (NIHR) to prioritise and invest research funding for the development of psychological interventions for people living with and beyond pancreatic cancer.
The survey was conducted by Oxford Brookes University researchers in conduction with The Picker Institute and commissioned by leading charity Pancreatic Cancer UK.
More than 270 people with pancreatic cancer took part.