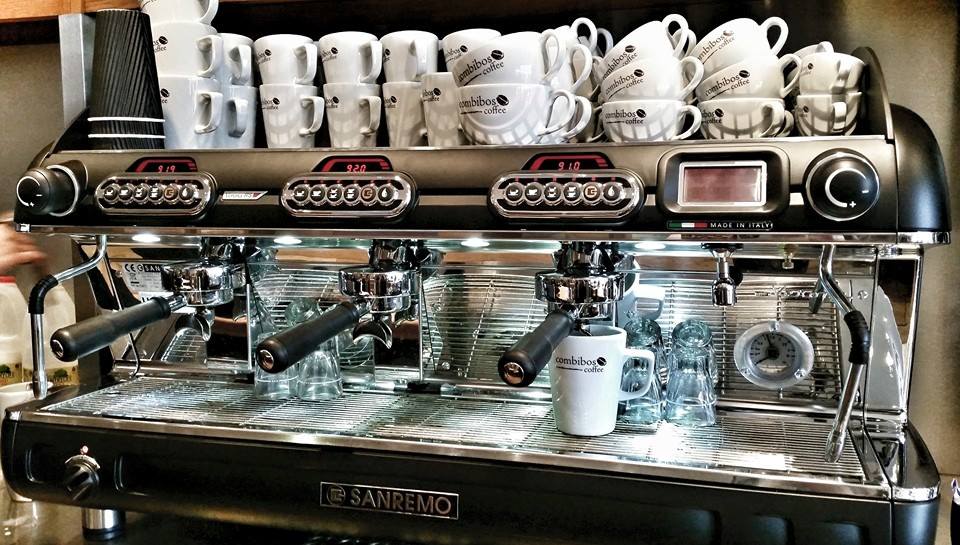 The state of the roads, high business rates and the Westgate development have all lead to the city losing its 'sparkle', according to Combibos.
A coffee shop in Gloucester Green has closed its door for the last time after 12 years in business, blaming local authorities and the new Westgate shopping centre as some of the reasons behind it.
Combibos released a statement on its Facebook page yesterday partly thanking customers for their loyalty and partly condemn the factors they feel have contributed to the shop shutting.
It said: "Whether it's the council making the roads impossible to commute on, the parking so expensive or the ill thought out plans of building the Westgate without addressing how tired and unloved the rest of the city is, Oxford is a shadow of the place we all fell in love with.
"There is no doubt the Westgate development has sucked the the footfall from our side of town since it opened. This coupled with the fact that business rates have become extortionate without the City Council giving anything back and the Gloucester Green landlords treating the whole area as part of an asset portfolio instead of encouraging units to be filled and proactively improve the square have driven visitors away."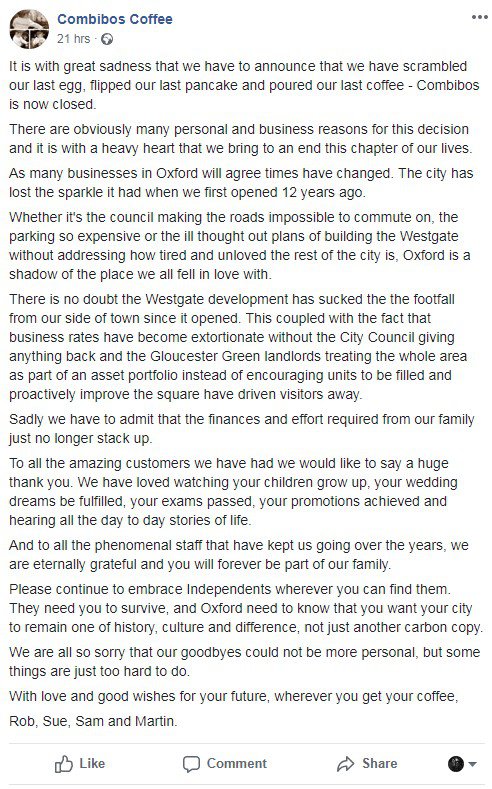 An Oxfordshire County Council spokesperson said: "There is no shortage of ways to get in to the city centre. Repairs and improvements to the roads have not prevented people visiting or commuting."
Westgate hasn't responded to our request for a comment.
Combibos, which is ranked 12th out of 48 coffee and tea spots in Oxford on Tripadvisor, clearly has an affinity with the community.
The post currently has around 400 comments, all sharing sympathies and concerns with the owners.
Elizabeth Russell wrote: "Your American pancakes, peanut butter mochas, and peach iced teas, along with your amazingly kind staff and wonderful music kept me going through some of my darkest days in Oxford. I got through depression in your cafe, talking with friends and my counselling mentor. I am terribly sad to hear this. Wishing you all the best in the next chapter. Sad I couldn't have one last cup of coffee with you. Thank you for everything.
Meanwhile, Sam Kearns, who works in the area, commented: "Combibos deserved better. Gloucester Green and the surrounding area deserves better.
"Business rates have become almost unmanageable. And rent for many is practically abusive."
Combibos currently has no plans to relocate and will take time to evaluate the future of the business.