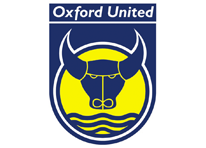 Council leaders are committed to finding a solution to Oxford's search for a new ground.
The club have around seven years left on their current agreement at the Kassam Stadium and although the club have an option to renew for a further 25 years, they are exploring the possibilities of finding their own home.
United have already been told two potential sites at Water Eaton and Kidlington are not viable but talks have continued about their ambitions.
"The leaders and senior officers of county council and city council have held discussions with the directors of Oxford United about their search for alternative sites for a potential new stadium," said a joint statement by all three parties.
"Both councils value Oxford United as important to the residents of Oxford city and Oxfordshire.
"Any future move would not be a short-term process and would be subject to the normal planning requirements.
"However, there is a shared commitment to ensure that Oxfordshire has a multi-use sporting venue that we are all proud to be associated with.
"Oxford United have identified potential sites and has appointed a planning consultant in order to progress its ambition."