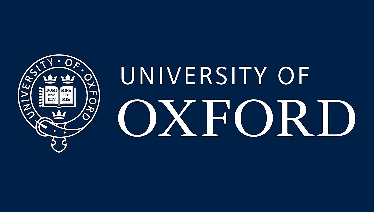 Two new initiatives will see 1 in 4 undergraduates come from disadvantaged backgrounds by then.
The free programmes will be for bright but poor pupils who are offered a place to study at Oxford but struggle to meet the final requirements, or need help making the transition.
The first, Opportunity Oxford, is a study programme for up to 200 students who have applied in the normal way and are on course to gain the required grades, but need additional support to transition successfully from school to the University.
The second, Foundation Oxford, is a full-year programme to be offered to students who have experienced personal disadvantage or severely disrupted education.
The scheme aims to open up places to students with high academic potential who, owing to their circumstances, are not yet in a position to make a competitive Oxford application.
The Vice-Chancellor of Oxford University, Professor Louise Richardson, said: "This is a sea change in Oxford admissions.
"Colleagues from across the University, its colleges and departments have united behind a commitment to accelerate the pace at which we are diversifying our student body and ensuring that every academically exceptional student in the country knows that they have a fair chance of a place at Oxford."
The institution says the schemes will offer students the ability to immerse themselves in the Oxford environment and benefit from the outstanding teaching facilities.
Joe Inwood, President of Oxford Student Union, said: "This is a major step forward in improving access to Oxford. Students are excited to see the University commit to these new initiatives, and it is a reflection on student efforts to bring this to the forefront of the University agenda."
The intention is that Opportunity Oxford and Foundation Oxford programmes will cover a wide range of Oxford's undergraduate courses, which will attract talented students to the University.
Ffion Price, who studied on University College's bridging programme, said: "It is a turning point for this institution - a recognition that, while unfortunately students up and down the country are not afforded a level playing field, as an institution we are capable of generating initiatives that help to combat that.
"It is a significant step towards ensuring that those who are capable, and have had to endure unique circumstance and hardship through no fault of their own, are afforded the opportunity to succeed as much as anyone else."