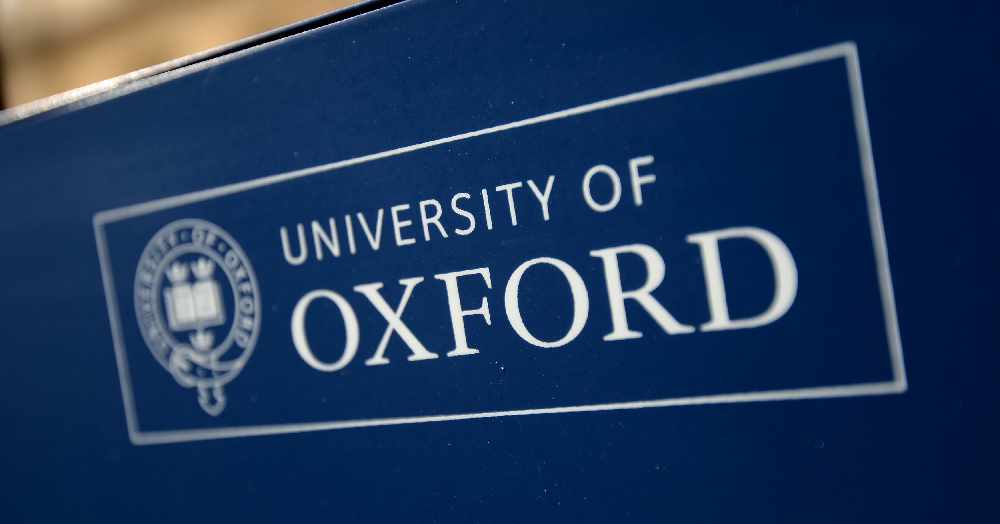 PIC: Andrew Matthews/PA Wire
The money's come from US billionaire Stephen Schwarzman.
It's been described as the 'biggest single gift' to Oxford University 'in modern times.'
A load of subjects, like English, linguistics, music and philosophy, will be housed together for the first time at Oxford.
The Schwarzman Centre will also be home to a new Institute for Ethics in AI, as well as performing arts and exhibition venues.
Professor Louise Richardson, vice chancellor at Oxford, said: "This generous donation from Stephen A. Schwarzman marks a significant endorsement of the value of the Humanities in the 21st century and in Oxford University as the world leader in the field."
Stephen Schwarzman, the chief executive and co-founder of Blackstone, said: "For nearly 1,000 years, the study of the Humanities at Oxford has been core to western civilisation and scholarship. We need to ensure that its insights and principles can be adapted to today's dynamic world.
"Oxford's longstanding global leadership in the Humanities uniquely positions it to achieve this important objective."
Mr Schwarzman, who did not endorse Donald Trump during his 2016 campaign, now advises the American president.
Neil MacGregor, art historian and former Director of the British Museum, said: "Soon Oxford will have a building specifically designed both to foster a new way of working, and to share its benefits as widely as possible ... The Humanities are about generosity of spirit.
"This supreme act of generosity will enrich the intellectual life of Oxford – far beyond the university – for decades to come."
Spaces available
Music auditorium and concert hall (500 seats)
Flexible performance / screening space / lecture hall (250 seats)
Flexible lecture hall (100 seats)
Black box theatre
Multimedia digital TV broadcasting and sound studio
Main exhibition hall
Knowledge exchange hub
Virtual global classroom
Rehearsal rooms and studio spaces
The university's history, philology and phonetics, medieval and modern languages and theology and religion programmes will also be based in the new humanities centre.
It's expected to open in 2024.