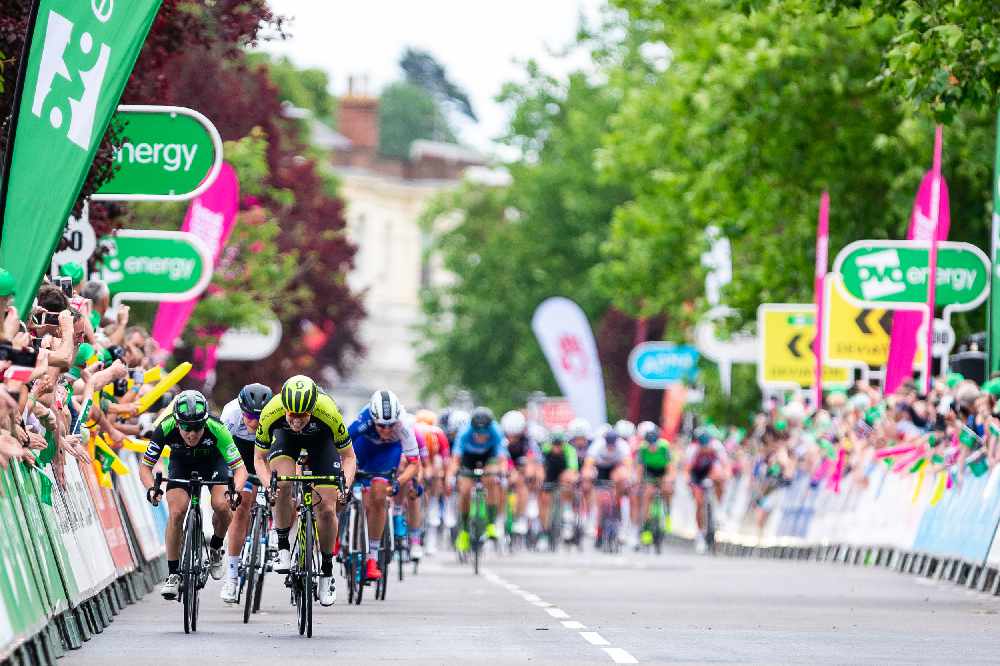 Picture by Alex Whitehead/SWpix.com
Thousands of people are expected to line the streets for the Tour of Britain.
It started in Suffolk on Monday, but today (12/06) - stage three is happening here in Oxfordshire.
Nearly 100 pro-cyclists, with their support vehicles, will push off from the start line in the centre of Henley at 10:30am.
Then, they'll be hitting a load of our towns and villages - including places like Watlington, Didcot and Burford - before racing for the finish line inside Blenheim Palace.
2018 winner Coryn Rivera and former World Champion Lizzie Deignan, will be battling for first place.
There's likely to be a bit of a carnival atmosphere along the route, with a 'rolling road closure' put on by Police - paid for by the race organisers.
SweetSpot say the event will bring major economic and health benefits to Oxfordshire.
You can download the locations and route timings, here.
Ian Hudspeth, Leader of Oxfordshire County Council, said: "We're delighted to welcome the OVO Energy Women's Tour to Oxfordshire because it will bring an enormous economic boost to our thriving communities, inspiring more people to get their bikes out of the shed.
"Oxfordshire is the perfect backdrop for this race and we look forward to showing off the county at its best."
OVO Energy Women's Tour Race Director Mick Bennett, said: "Oxfordshire is a historic and world-famous county; therefore, I am looking forward to the Tour visiting there over the coming years.
"To have our 2019 stage – the first ever to take place in Oxfordshire – finish in the grounds of the stunning Blenheim Palace will provide the most incredible backdrop; and leave our world-class field with a truly unforgettable memory and reinforce the prestige of the event."
Thousands of people are expected to line the route to cheer on competitors.
Councillor Louise Upton, Board Member for Healthy Oxford on the City Council, said: "We have huge numbers of cycling fans and cycling clubs in Oxfordshire who will be thrilled to have elite cyclists racing through the county. When I contacted the Women's Tour organisers a year ago it was beyond even my most optimistic dreams that Oxfordshire would sign a three-year deal with them.
"I hope that this will also be an opportunity to get people, especially women and girls, to think about having a go on a bike and using them to go longer distances.
"It's the best way to get round Oxford; but on a good bike, commuting in to Oxford from Kidlington and Abingdon is also possible – and with an electric bike it is easy!"
It costs £175,000 to host the Oxfordshire stage - which has been shared equally between our six local authorities.
We're set to host the event in 2020 and 2021 too!