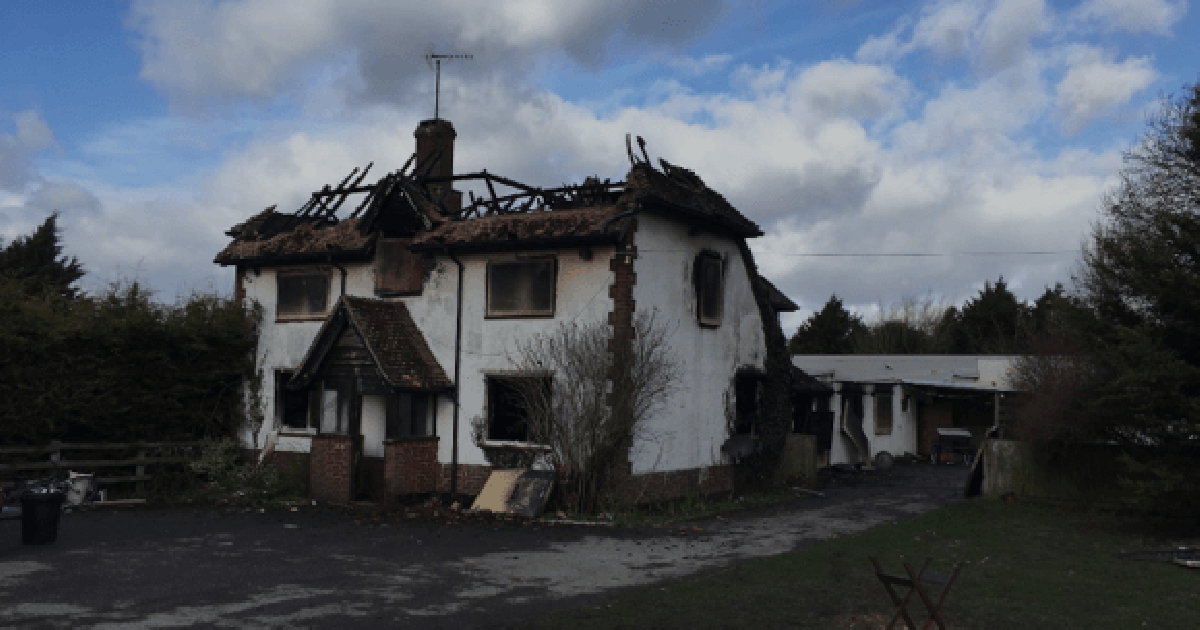 The two-story-site in Great Coxwell has been destroyed.
Fire crews were called to Chowle Farm Industrial Estate at around 2am this morning.
Fire engines from Dorset and Wiltshire even attended the scene.
Safety message: Group Manager Matt Chapman said "As in this instance, anyone seeing signs of fire should call 999 immediately. This particular incident presented various challenges to the fire crews attending, which highlighted the fantastic, cooperative work that regularly takes place between crews from neighbouring services.
"The high winds, which increased the severity of the fire and the location of the nearest water source - the lake -posed challenges to the crews. Overcoming these, crews worked together to bring the fire under control and prevent the fire from spreading further than the initial building."
Officials say it's believed the fire was started deliberately.