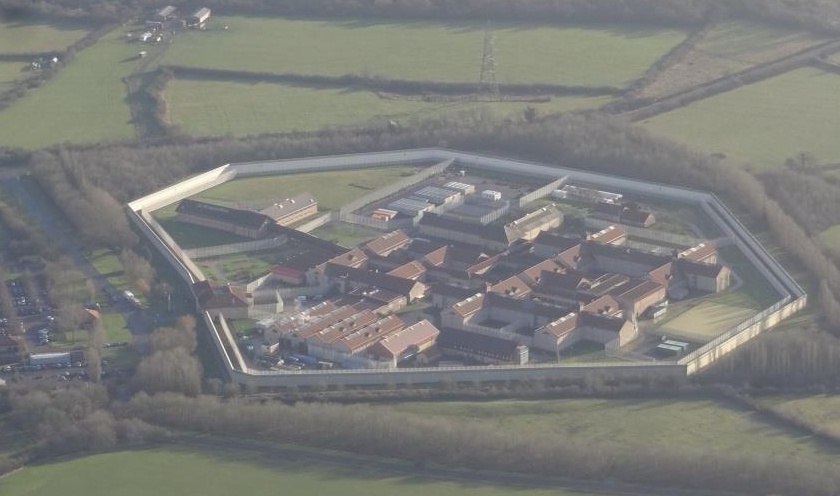 More than 1,000 adult and young adult prisoners are housed there.
Her Majesty's Inspectorate of Prisons rated the prison, near Bicester, as "not sufficiently good" for saftey and respect in 2017, but that's now risen to "reasonably good."
The prisons watchdog found that since the last inspection new had staff arrived, but that 75% had less than two years in service.
Despite inspectors rating HMP Bullingdon as 'a safer place' than it was two years ago, a third of prisoners said that they felt unsafe at the time of the inspection.
The report also highlights that there was too much overcrowding at the prison, as around 400 prisoners lived in overcrowded cells.
Other notable findings were that violence at the prison had risen since 2015 but had reduced in recent months, and there were indications that illicit drugs were becoming harder to get hold off.
Peter Clarke, HM chief inspector of prisons, said: "Even though there were indications that illicit drugs were becoming harder to obtain, the fact remained that more than half of the prisoners believed it was easy to get hold of them, and around one in five said that they had acquired a drug habit since coming into Bullingdon.
"An overarching drug supply reduction strategy needed to be implemented, and more suspicion testing carried out."
He said there was a 'very real' danger that high-risk prisoners could be released in an unsafe way too. And, a third of prisoners were released to accommodation that was not considered to be sustainable.
A more positive finding was that health care had improved since the last inspection, with a "generally very good service" now being provided.
Mr Clarke added: "Despite these very serious issues, we found that Bullingdon was a prison that had made some significant improvements. It can continue to do so, as it now has far more staff than at the time of the last inspection."
Pic : Image by John Clifford