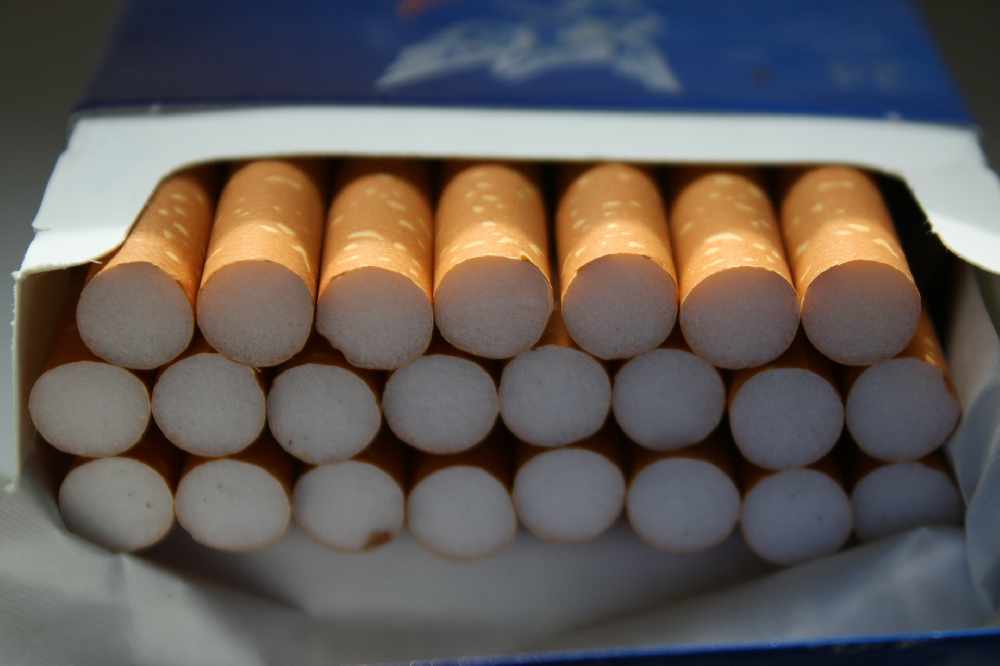 Counterfeit cigarettes usually have foreign labels and are sold off cheaply.
The Marlboro(s) seized from a convenience store in central Oxford were being sold at full price, alongside legitimate brands.
Oxfordshire Trading Standards says it's the first time the team has recovered fully-priced counterfeits from an otherwise legitimate tobacco gantry.
It described the situation as a "public health menace".
Traditionally, illegal tobacco products are sold under the counter at discounted rates.
Trading Standards is now 'stepping up its war against fakes' across the county.
Jody Kerman, Oxfordshire County Council's Trading Standards Operations Manager, said: "We can all play a part in spotting and reporting counterfeit cigarettes.
"Major UK brands of cigarettes each contain a unique code at the bottom of the packet. So, for example, if you see two packets of Marlboro(s) with the same code, then that could be an indication the product is counterfeit."
1,400 storage lockers were recently inspected in a single day - as part of a joint operation with six other local authorities - who seized nearly £250,000 worth of counterfeit tobacco products, class A drugs and cannabis.
The code 5OE WW9 6AR JFC is known to be on a batch of counterfeit cigarettes packs, circulating in Oxfordshire.
Councillor Judith Heathcoat, the County Council's cabinet member for Community Safety, said: "There's no such thing as a safe cigarette, but these counterfeits are a public health menace, deviously disguised as legitimate products.
"The best thing you can do to protect your wellbeing is choose not to smoke. However, for anyone struggling to 'kick the habit', it's appalling that you are being exploited by organised criminals; duping traders and the public alike by peddling these counterfeits.
"The packets we discovered in Oxford were being sold at £12.50 rather than at the discounted rates normally associated with counterfeits. This is extra money into criminals' pockets; not going to help the NHS."
Retailers selling illegal tobacco could lose their licence, face unlimited fines and be jailed for up to 10 years.