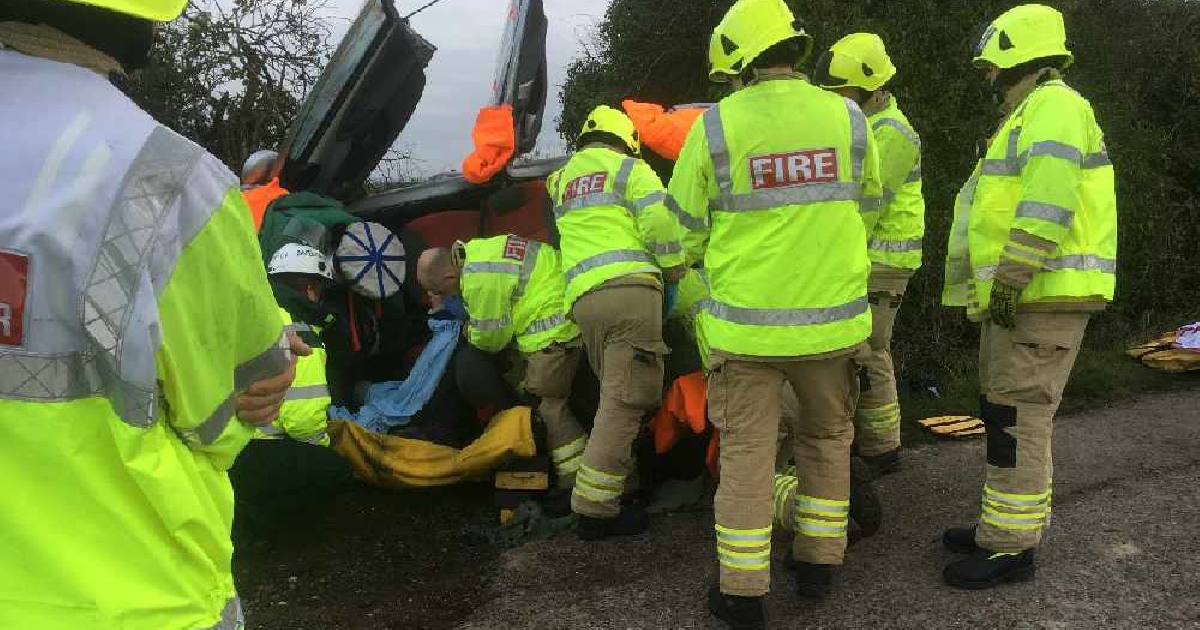 Thames Valley Police is investigating how it happened.
The car had rolled and left the road on Westfield Road at around 9am this morning.
Firefighters used hydraulic spreading and cutting equipment to remove the roof, to rescue the driver.
Incident Commander Station Manager Paul Webster said "Oxfordshire is a beautiful place to live and we are fortunate to be surrounded by open countryside much of the time when driving.
"Many of us feel safe when we are on a rural road but it is often a deadly mix of long straight runs, where we can pick up speed, punctuated by sharp bends. If you aren't familiar with the road please slow down. I would recommend that drivers take care on the roads and allow extra time for journeys, especially at this time of year where wetter weather conditions and cold temperatures are an everyday occurrence".