JACK's Morning Glory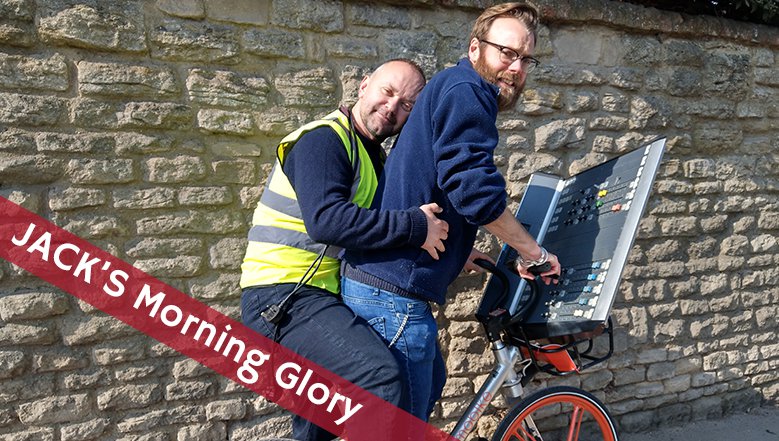 Welcome to the nonsense with JACK's Morning Glory.
Wake up with Trev and Rich every weekday morning from 7am as we play what we want across Oxfordshire!
(Or listen from 6am for the secret hour while the boss is still asleep... but we can't talk about that here. Shhh!)
We're playing what we want in the world's best city. Lots of music and lots of you being silly.
Pick which station you want to hear it on - same show, different playlists.
JACKfm loves the 80s, but if you'd rather stick some red hot hits in your lugholes, switch to JACK 2 Hits. Alternatively, ease yourself into the day with JACK 3 & Chill.
Whichever flavour you choose, you'll hear Trev and Rich mucking about in Oxfordshire.
Sometimes, they get in trouble. So they rapped about it. Plug your headphones in and have a gander at the music video - and download the whole track too, if you fancy it.
Don't wake up before midday?
Don't fret! Subscribe to our daily podcast of all the best bits below.
Listen To The Podcast

The "best" bits of the week end up in a weekly podcast. Beats making conversation with people.

From the JACK News team

The latest stories from people and businesses across Oxfordshire

Get Silly With JACK

Chuck us a voice message on WhatsApp. We promise to listen to it as soon as we're dressed.
Fancy a different ride? Listen to the same show with different music every morning.