JACK's Morning Glory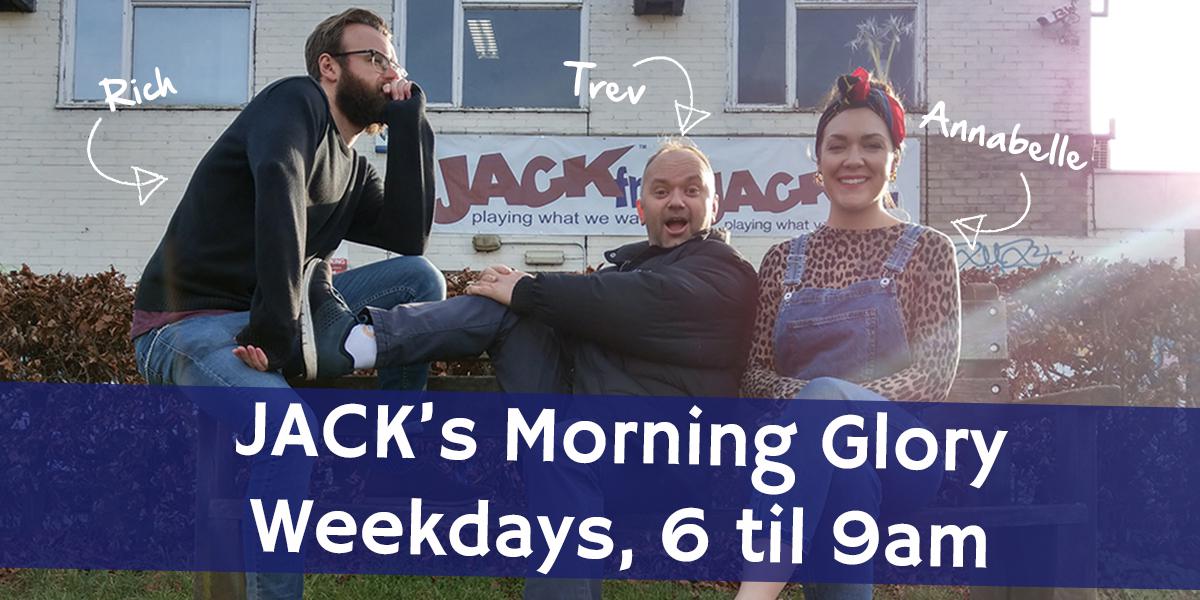 Welcome to the nonsense - weekdays with Trev, Rich and Annabelle.
One's bald, one's got a beard and the other's Annabelle.
Lots of music and lots of you being silly. Pick which station you want to hear it on - same show, different playlists.
UPDATE: Where's Trev?
On 13th November 2018, Trev suffered a stroke. He's on the road to recovery and will be back when the time is right.
Keep up with Trev's recovery weekdays on JACK's Morning Glory and read more about what happened here.
Fancy a different ride? Listen to the same show with different music every morning.