The OX5 Run Returns!
The Oxford Mail OX5 Run is sprinting it's way back to Blenheim Palace.
Sunday 25th March, 10am.
Athletic. Determined. And in peek physical fitness.
At JACK, we're none of these things.
So the Oxford Mail OX5 run is right up our street.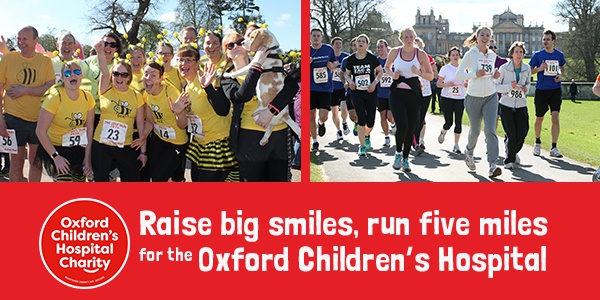 Get a team together, we have and if we can, any of you can.
Raising money for Oxford Children's Hospital - helping local families when they need it most.
Grab your early bird ticket for just £17.50 when you sign up before February 25th!

We'll be there – looking out of breath at the start line.
For full info on the event, click here.