The 10 Songs You've Voted For The Most on JACK 2 in 2016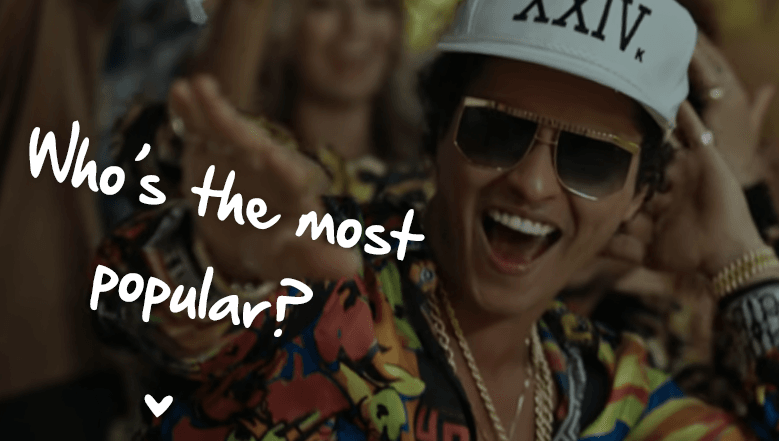 Every song that's played on JACK 2 in 2016 has been picked by you. Your phone instantly changes what plays on the radio.
So who's had the most votes in 2016? Here's what you've been picking.
10. Galantis & Hook N Sling - Love On Me
A big, big year for Galantis. They broke some huge tunes in 2016. The one you voted for the most this year is their current single - Love On Me. Great song!
9. Bruno Mars - 24k Magic
It's only been out for 2 months, but still Bruno Mars has got more votes than some songs that've been out nearly the whole year. Not bad, Bruno.
8. Calvin Harris - My Way
Millions of views on YouTube and loads of votes on the JACK 2 app. My Way has played loads on JACK 2 this year because you've been voting for it.
7. DNCE - Cake By The Ocean
Before they were leaving their toothbrush at your place, this song defined DNCE. It was released in 2015, but has still had a tonne of votes this year. Pretty sweet.
6. DJ Snake ft. Justin Bieber - Let Me Love You
A strong year for Bieber - Let Me Love You is his only tune to make the top 10 list of 2016 though...
5. Clean Bandit - Tears ft. Louisa Johnson
So many votes for this one. Great picking on the JACK 2 app. It's not the last time you'll see Clean Bandit in this list too.
4. Little Mix - Shout Out To My Ex
This is a shout out to my ex. Little Mix only released this tune in October, but the number of votes it got to play on the radio is still huge!
3. Chainsmokers - Closer
This video's got nearly a billion views on YouTube. A billion! 2016 was their year.
2. Clean Bandit - Rockabye ft. Sean Paul & Anne-Marie
Christmas number 1 and the second most voted for song on the JACK 2 app all year. Clean Bandit just cleaned up in 2016. More in 2017 please guys!
1. Justin Timberlake - Can't Stop The Feeling
JT - welcome back! He's had more votes than any other song on the JACK 2 app all year. Well deserved.
That's the list - did the songs you've been voting for make it in? Surprised by who didn't make the list? Leave your comment below.