We're moving out of the Dumpy Building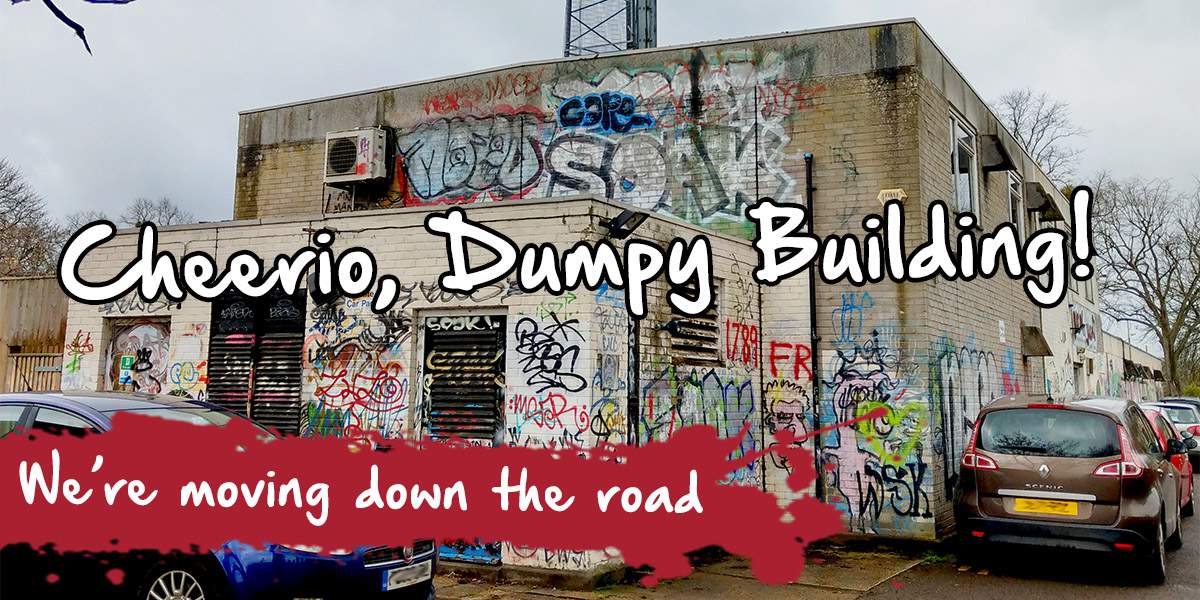 On March 29, JACK 2 Hits will be moving into a new, swanky, not-at-all-dumpy building in Eynsham.
Think of it as a JACKxit - but not from Oxford, just the Woodstock Road.
Unlike certain other radio stations, we're not leaving the greatest county in the country completely. Just shuffling down the road a bit.
Come and see it before we leave! Well, get kicked out. The dumpy building has been our home since October 2007 and we're opening it up to you lot..
Every Friday until we leave, Rich from JACK's Morning Glory will be leading two quick tours of the dumpy building - at 7:30am and again at 8:30am.
It's completely free to come, no need to book. We'll even show you the mouldy ceiling and the broken toilets.
Listen to JACK's Morning Glory every weekday from 7am to keep up with our countdown to JACKxit.