Westgate In-Spires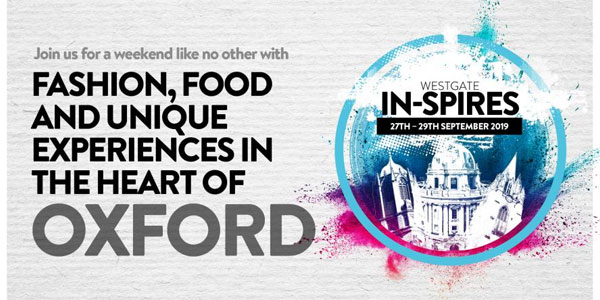 JACK'll turn up to events in Oxfordshire just to muck about.
Like at the end of September - at the Westgate In-Spires weekend.
Come to the Westgate, September the 27th to the 29th to enjoy catwalks with their brands' latest collections, makeup masterclasses, personal styling by John Lewis & Partners, workshops, dance classes in Leiden Square and more.
Then head to the Roof Terrace for a cocktail masterclass with live music. Join Cinnamon Kitchen for blind taste testing in Leiden Square and then on the roof terrace, they'll be doing live demonstrations with a Chaat masterclass.
It'll be impressive, unique weekend of fashion, food and lifestyle of experiences you can try your hand at.
You can make cocktails, try gym equipment, test beauty products and more.
Shame JACK'll be there too - messing about with a photobooth.