WIN 4DX Tickets to Deadpool 2

What's hiliarous, incredibly popular and rated 15? Nope, not JACK.
Deadpool 2's backflipping its way into cinemas. Fancy some 4DX tickets on us?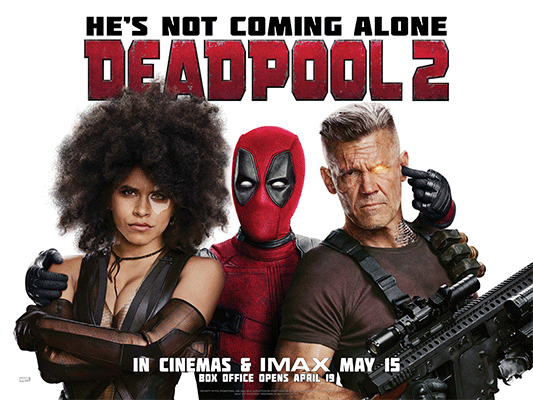 What's the film about we hear you ask? Here's what we could find on Wikipedia...
After surviving a near fatal bovine attack, a disfigured cafeteria chef (Wade Wilson) struggles to fulfill his dream of becoming Mayberry's hottest bartender while also learning to cope with his lost sense of taste. Searching to regain his spice for life, as well as a flux capacitor, Wade must battle ninjas, the yakuza, and a pack of sexually aggressive canines, as he journeys around the world to discover the importance of family, friendship, and flavour.
Get your mitts on tickets to the 4DX showing at Cineworld Bracknell, plus goodies on top.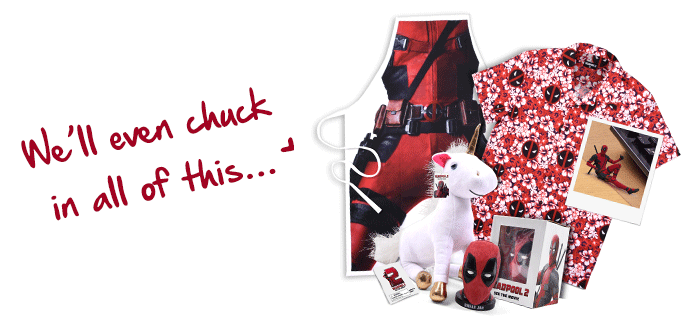 4DX is an experience that'll stimulate all 5 senses. Think high-tech motion seats, special effects including wind, fog, bubbles and more that all mirror the action on the screen - creating the most unmissable and exhilarating cinematic experience yet.
Scribble your details below and we'll choose one lucky so-and-so to win the lot.
Need more convincing?