Win Tickets to Jackson LIVE in Concert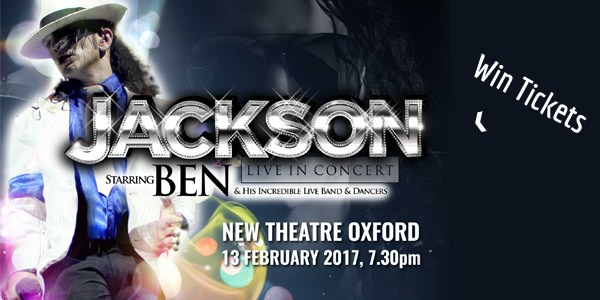 Michael Jackson is not only remembered as one of the most influential artists of all time, but many of today's artists have been inspired by his iconic style.
Jackson - Live in Concert sees long-time fan and hugely talented Ben recreate the Michael Jackson experience with his stunning rendition of all his favourite songs....
He'll be performing at the New Theatre, Oxford on the 13th February & we've got 5 pairs of tickets up for grabs and even some drinks vouchers.
Fancy being there? For a chance to win a pair of tickets
Answer this simple question...(or just buy some tickets here!)
Question: Which of these is a famous Michael Jackson Song?