WIN Tickets to Priscilla, Queen of the Desert
Theatre is BACK - and JACK couldn't be happier!

Fancy nabbing a pair of tickets to see musical extravaganza Priscilla, Queen of the Desert at the New Theatre Oxford?

Then let's get this show on the road.


There'll be dazzling costumes, fabulous feathers and a non-stop parade of dance floor classics - it's enough to put JACKfm's Camp Friday to shame!

Answer the question below for your chance to catch the 7.30pm performance on Wednesday 25th August at New Theatre Oxford.

Break a leg!

Oops! This competition has now closed.
But don't let us stop you putting on a wig, heels and the most fabulous outfit you own. You do you.

In association with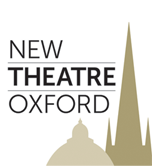 New Theatre Oxford on George Street has re-opened to the public!
There's a wide variety of shows available, from theatre performances and musicals, to comedy and concerts.
For full details about how to enjoy shows safely, together, head to their website.