WIN Tickets to Bat Out Of Hell
JACK is head over heels that theatre is back!

And we've got our hands on a pair of tickets to the brilliant musical Bat Out Of Hell at the New Theatre Oxford!

Fancy getting your hands on a pair of tickets? Keep scrolling!


The award-winning Bat Out of Hell: The Musical thunders through iconic hits including I'd Do Anything For Love (But I Won't Do That), Paradise By The Dashboard Light, Two Out Of Three Ain't Bad, Dead Ringer For Love and Bat Out of Hell, in an over the top theatrical spectacle unlike any other.

Answer the question below for your chance to catch the 7.30pm opening night performance on Monday 11th October at New Theatre Oxford.

Break a leg!

Oops! This competition has now closed.
We'd love to giveaway more tickets - we would do anything for our listeners, but we won't do that.
Better luck next time!

In association with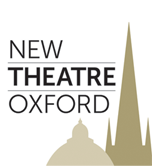 New Theatre Oxford on George Street has re-opened to the public!
There's a wide variety of shows available, from theatre performances and musicals, to comedy and concerts.
For full details about how to enjoy shows safely, together, head to their website.