WIN Tickets to Blood Brothers

Phil and Grant, Barry and Paul, Jedward... all legendary brothers (in their own ways!)

But the actual legendary and award-winning musical Blood Brothers is coming to New Theatre Oxford this summer!

And JACK's got a pair of tickets to give away for the opening night.



Blood Brothers tells the captivating and moving tale of twins who, separated at birth, grow up on opposite sides of the tracks - only to meet again with fateful consequences!

A bit like when our sibling went to Oxford Uni, and we ended up on the wrong side of the tracks. (Swindon.)

Answer the super-difficult question below for your chance to catch tickets for the opening performance on Tuesday 31st August at New Theatre Oxford.

In association with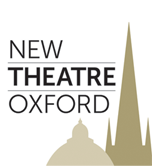 New Theatre Oxford on George Street has re-opened to the public!
There's a wide variety of shows available, from theatre performances and musicals, to comedy and concerts.
For full details about how to enjoy shows safely, together, head to their website.